Project Info
Location: Flanders, NJ
Scope of Work: Tile Installation, Interior Painting
Ah, linoleum floors. They can take a lot of abuse. In fact, they are practically indestructible. And they are so easy to install. No wonder so many homes have or have had, linoleum floors at one time.
This Flanders, NJ home had a faux stone linoleum floor running throughout their first-floor foyer, powder room, and back entrance. The owners had grown tired of the aesthetic and decided to replace the flooring with durable tile.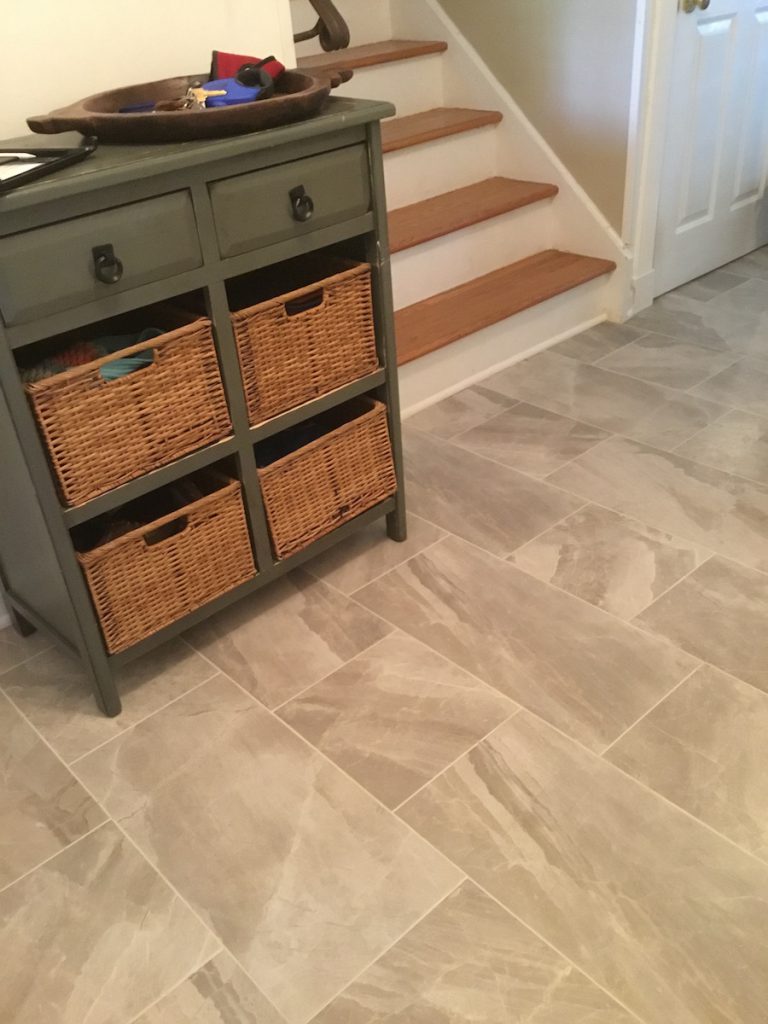 Monk's Method
After clearing all the space, we began the project by removing all the baseboard trim. Then, we ripped up the linoleum floor. Because of all the glue used, removing the linoleum floor was probably more labor-intensive than installing it initially. Once the area was cleaned, we began the tile installation. After mapping out the pattern, we began to lay the tile.
Once the tile was installed and grouted, we reinstalled the crown molding. After the trim was in place, our painters got to work giving the foyer a fresh coat of paint.
In just a handful of days this foyer remodel is complete.
More Foyer Makeover Projects
We've done various foyer projects over the years. For a more dramatic remodel, see this Basking Ridge foyer remodel. For this foyer remodel, we refinished the hardwood floors with a dark stain and repainted the two-story entryway.
To discuss your foyer remodeling project, just give us a call at 973-635-7900. We'll schedule your free estimate appointment and get your project started.