Project Info
Location: Florham Park, NJ
Scope of work: Interior Painting, Cabinet Painting
The owners of this Florham Park, NJ home were not happy with the look of their wooden cabinets. In only a handful of days our team had painted, not only the room, but also the cabinets and shelves, instantly giving the room and fresh and updated feeling.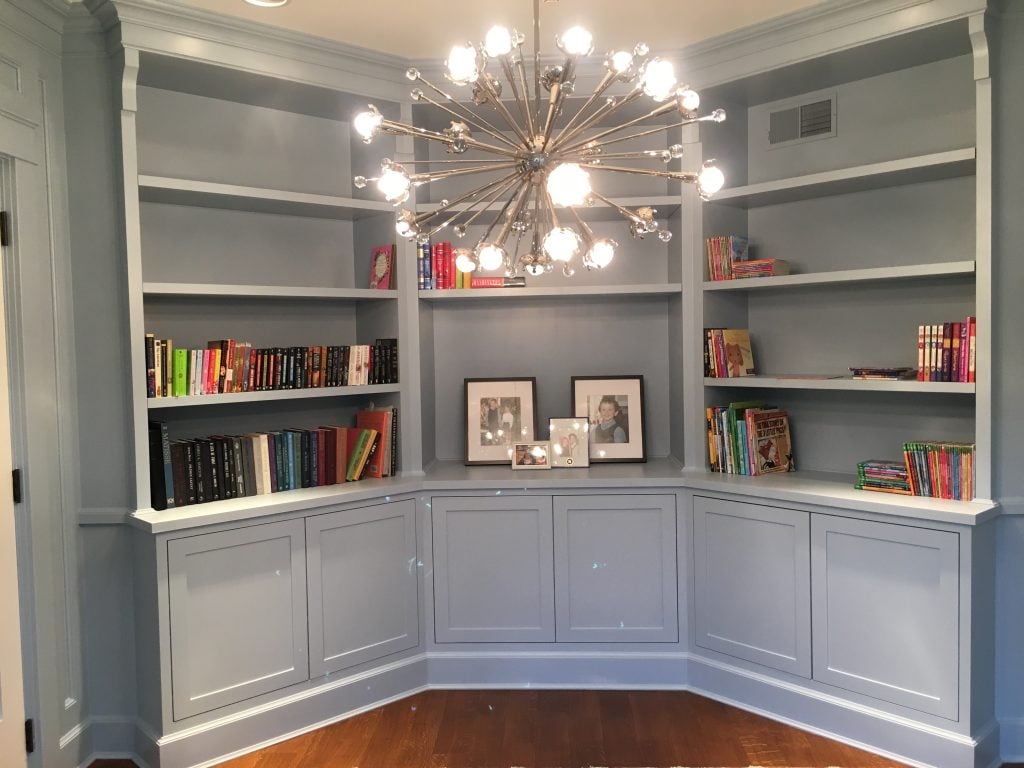 Monk's Method
Our team at Monk's was called in to not only paint this room, but also the existing wood cabinetry.
Painting cabinets, whether they be in your kitchen, office, family room, or any other part of the house, is a relatively easy way to achieve a tremendous aesthetic change.
When our team paints cabinetry we always carefully remove all of the hardware and doors.
The entire room was also painted. Our team applied a coat of primer and two full coats of interior paint.
The cabinetry was painted using a cup spray finish.
In one week of work, our team had completely brightened up this space with a new paint job.
To see more interior painting projects by our team at Monk's check out our interior painting gallery.
If you would like to see other projects by our team at Monk's check out this wallpaper removal and interior painting project, this archway interior painting project, or this foyer and stairway painting.
If you are considering an interior painting project for your home we would like the opportunity to tell you why we think we are the best interior painting contractor in Florham Park, NJ 07932.