There is no doubt that a full kitchen remodel requires a significant time and budget commitment. But by painting your kitchen cabinetry, you can improve the look of your kitchen at a fraction of the time and cost.
Get a Kitchen Makeover with New Paint
Living in northern New Jersey, many of us have older kitchens that are fully functional yet look dated. That's why many customers have chosen to update their existing cabinetry with new paint. Installing new hardware will also give your cabinetry a fresh new look.
If a new backsplash, countertop, or hardware are desired, Monk's can help with all three. A new quartz, granite, marble or soapstone countertop can be purchased and installed through the Design Studio. We feature a wide selection of tile for backsplashes. We can help you design anything from a simple subway backsplash to a more intricate design.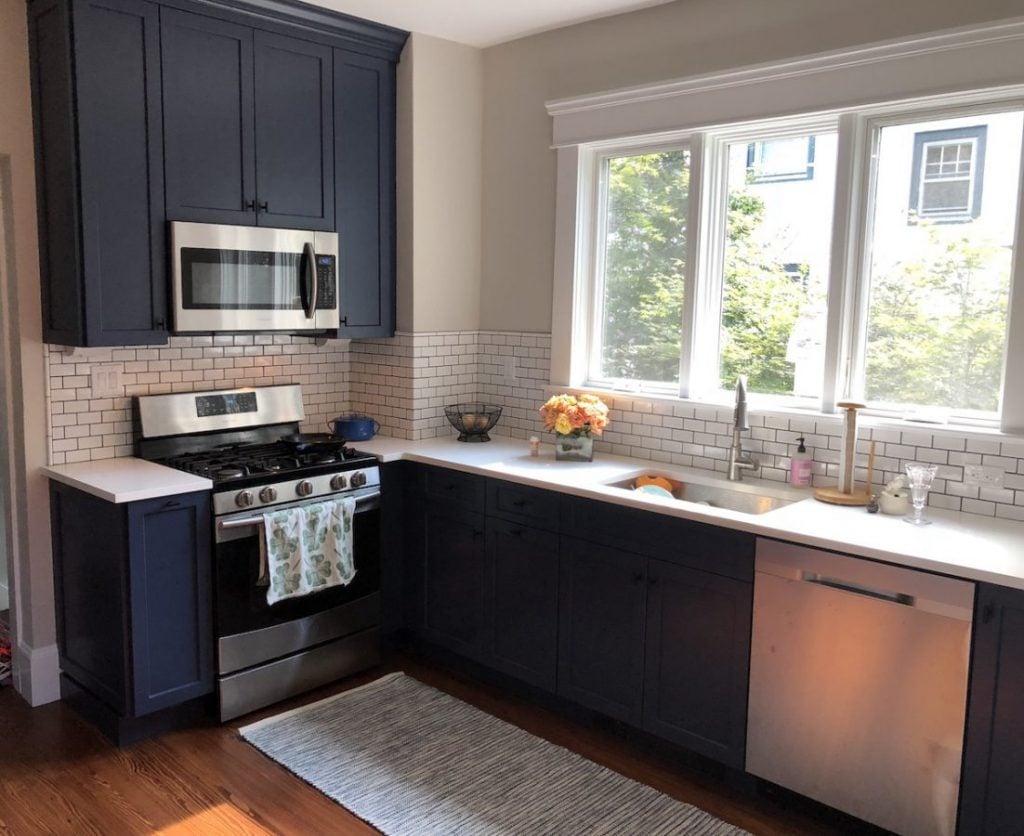 Cabinetry Painting Process
Monk's painters cup-spray your cabinets for a smooth, factory-finished look. While many homeowners have opted to go from dark brown to white, we can paint your cabinetry any color you choose. Perhaps a darker color on your lower cabinets and an ivory on your uppers? See more about our cabinet painting process as well as more examples of kitchens we've transformed through paint.
Ready to learn how Monk's can help you?
Contact us for your free, no obligation consultation and estimate.
Call the office at 973-635-7900 OR