Project Info
Location: Boonton, NJ
Scope of Work: Interior carpentry
The homeowners of this Boonton, NJ home love their wood-burning fireplace. However, they didn't care for the stone surround and floating mantel shelf. They wanted to change the style of the fireplace completely. They wanted a new fireplace featuring shiplap and tile surround. Our carpenters drew up a design based on the client's vision. Then we got to work to make it come to fruition.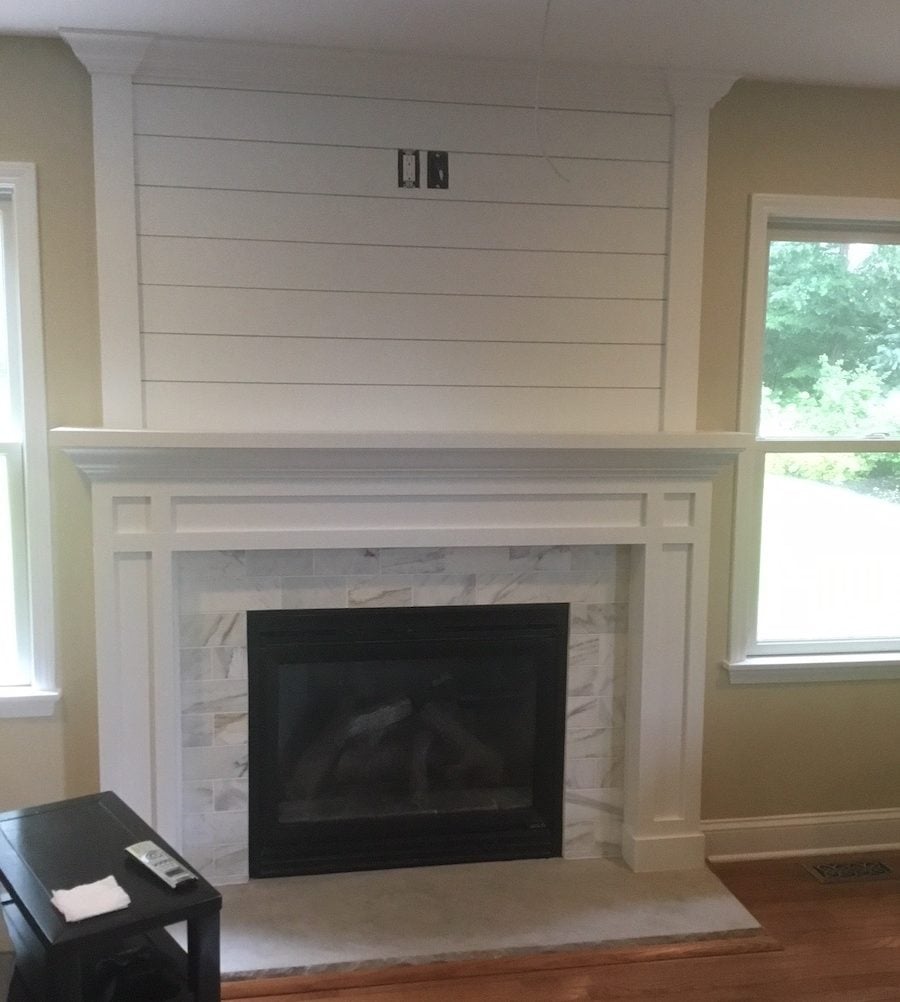 Monk's Method
Since this fireplace overmantel was inspired by Fixer Upper, our first day on site had to be demo day! The crew got to work carefully removing the floating mantel and stone facade. They needed to cut out portions of the ceiling to remove the overmantel. Additionally, the electrician used the opening to run electric to the new mantel.
After the crew finished demolition, they began creating the new fireplace surround. Firstly, we repaired the walls around the fireplace and in the ceiling. Then the carpenters framed the legs, mantel, and overmantel. They installed marble subway tile for the fireplace surround. Shiplap was put up above the mantel. The carpenters added overlays to the legs and apron, giving extra detail and visual interest to the new fireplace.
Once the carpenters were finished, the painters completed the project. The painters painted all of the wood a crisp white. The new white focal point really brightens up the room considerably.
This new fireplace with shiplap and tile is complete. Joanna Gaines would love it.
More fireplace surround suggestions? Check out this granite fireplace hearth with custom mantel surround.