Project Info
Location: Basking Ridge, NJ
Scope of Work: Tile Backsplash Installation
A tile backsplash is a great way to change up the look of your home's kitchen. A new tile backsplash is not only a great way to give your kitchen a new decorative detail, but it will also work to help protect your kitchen's walls. In only two days, our team installed a new tile backsplash in the kitchen of this Basking Ridge, NJ home.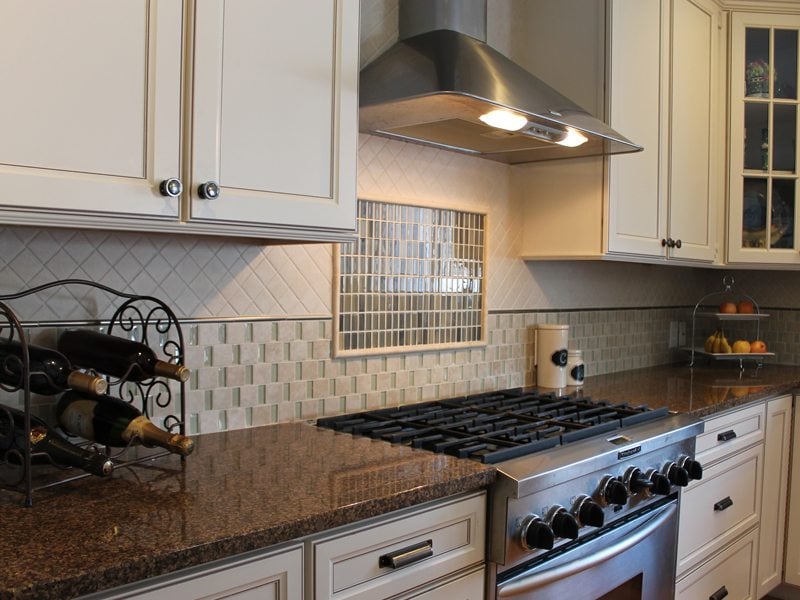 Monk's Method
For this particular project our team had to disassemble and remove the stove hood before the tile backsplash could be installed. The owners of this home had already designed the layout they wanted for their tile backsplash by the time our team at Monk's arrived on the job. If you have not decided on a layout for your kitchen's backsplash our team at Monk's is happy to help you come out with a design to fit your home. Our team carefully measures the space and custom cuts any tiles that need to be trimmed down to perfectly fit the layout for the project. All of the tiles were meticulously installed, and the area was grouted.
Learn more
Other Types of Work: Custom built in unit, Kitchen remodeling project. If you are considering a tiling project for your home we would like the opportunity to tell you why we think we are the best tiling contractor in Basking Ridge, NJ 07920. To discuss your project and receive a free estimate, call 973-635-7900 today.