Project Info
Location: Chester, NJ
Scope of Work: Basement Remodeling, Carpentry, Interior Painting
Our team was called in to update this home's basement, to connect the finished playroom and exercise area to the stairway to the first floor. Our team of carpenters made this a safe space for the kids to pass through when making their way down to the basement playroom.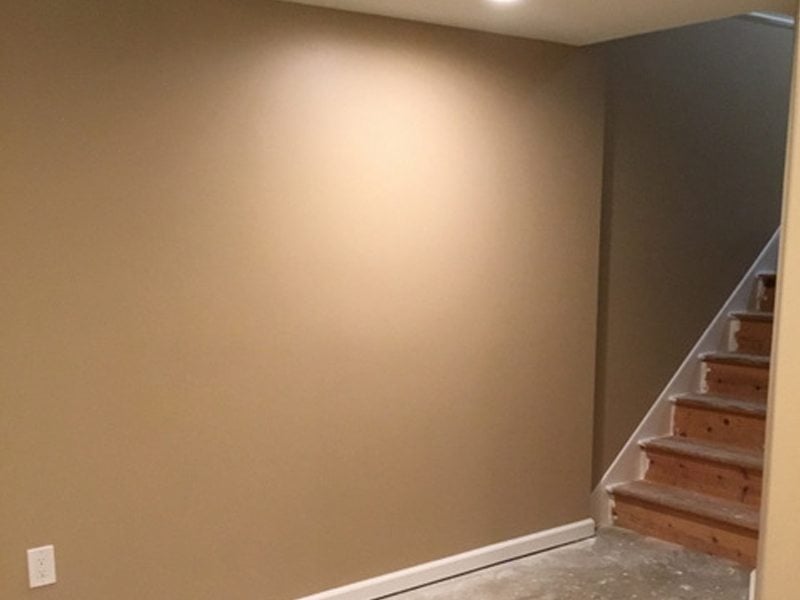 Monk's Method
Our team of designers evaluated the space and determined the best plan for this basement.
The walls were fully sheetrocked and carefully painted.
A team of electricians brought in electricity to this part of the basement.
Our team walled off the unfinished portions of the basement. This update not only made the space more aesthetically appealing, but it also made it a safer space for the kids to pass through on their way to the basement playroom.
Doors were added so that the unfinished space could still be easily accessed when necessary.
Learn more
More Projects: Remodeling gallery
Other Types of Work: custom built in project, crown molding installation, floating hard wood floor installation.
If you are considering carpentry or an interior painting project for your home we would like the opportunity to tell you why we think we are the best carpentry and interior painting contractor in Summit, NJ 07901.
To discuss your project and receive a free estimate, call 973-635-7900 today.