Project Info
Location: Warren, NJ
Scope of Work: Door Installation, Carpentry, Interior Painting
The owners of this Warren, NJ home were looking for an aesthetically pleasing way to create a temporary enclosure to block noise from this home office. Our team at Monk's expertly installed French sliding doors to do just that.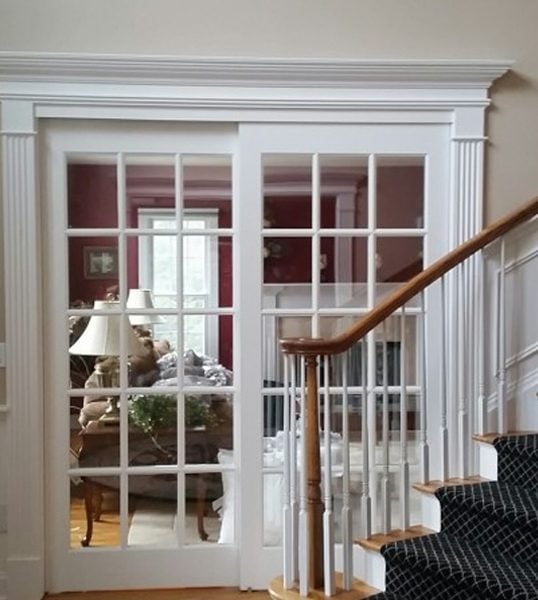 Monk's Method
The homeowners wanted to be able to close off a specific portion of their home from time to time, without the hindrance of a flapping open door in their way.
Our team was able to find the perfect solution for this home.
Brand new French sliding doors were installed.
This pocket door was aesthetically pleasing, and allowed the homeowners the option of having the doors open, or closed, without any hassle.
While on-site our team also built new trim to cover the door hardware.
The trim was then given two coats of semi-gloss paint.
In only two days the project was complete.
Another job well done by our team at Monk's!
Learn more
More Projects: Windows and Doors Gallery.
Other Types of Work: front door painting , door installation
If you are considering a door installation project for your home we would like the opportunity to tell you why we think we are the best door installation contractor in Warren, NJ 07059.
To discuss your project and receive a free estimate, call 973-635-7900 today.