An exterior door upgrade adds instant curb appeal. A great idea if you are selling your home, or plan to enjoy it yourself!
Interior doors can add character and detail, and provide sound control when needed.
Door Installation
We can recommend door options that fit your home and lifestyle needs, install them, and even paint or stain them.
Design your home to fit your lifestyle – Add a new door to your backyard!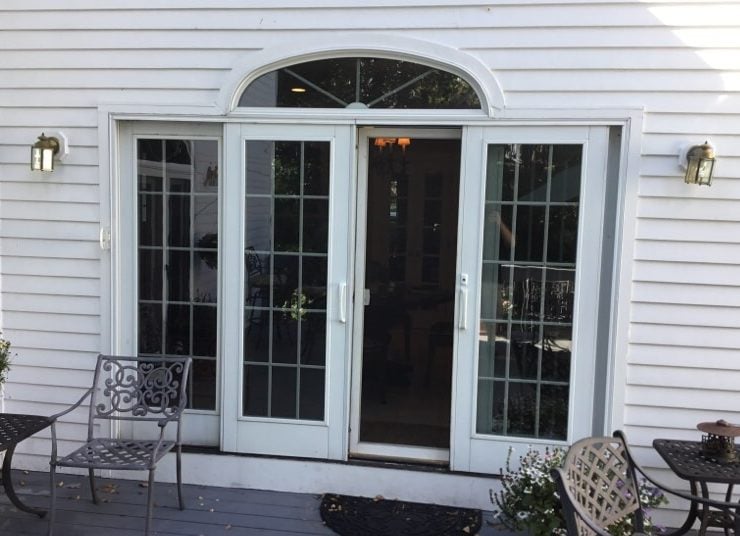 One of the best ways to save money on your heating and cooling bills is to ensure that you have successful seals on your windows and doors. At Monk's Home Improvements we will work with you and your budget to suggest the best solutions for your new or replacement doors. Whether you need a quick repair, a new door added to your home, or a full set of replacement doors, we can handle the project.
Some of the door services provided by Monk's Home Improvements include:
caulking and weatherproofing existing doors
interior and exterior door installation and replacement
door trim replacement or additions
To learn more about the doors we recommend and install, visit the following pages:
If you are in the market for replacement doors or windows and doors, visit our Windows and Doors Gallery.
Door Installation Process
The first step to new doors is by calling our office at 973-635-7900 to schedule a free estimate. We will come to your home, take measurements and provide a written estimate for the door installation on the spot. If you know the type of door you want, we can also provide a cost for materials while we are there.
If you aren't sure or want to see some options in person, visit one of our showrooms. We have various brands and styles on display so you can select your perfect door.
We'll order your door and install it. Easy!
To take the first step, call Monk's at 973-635-7900 today.