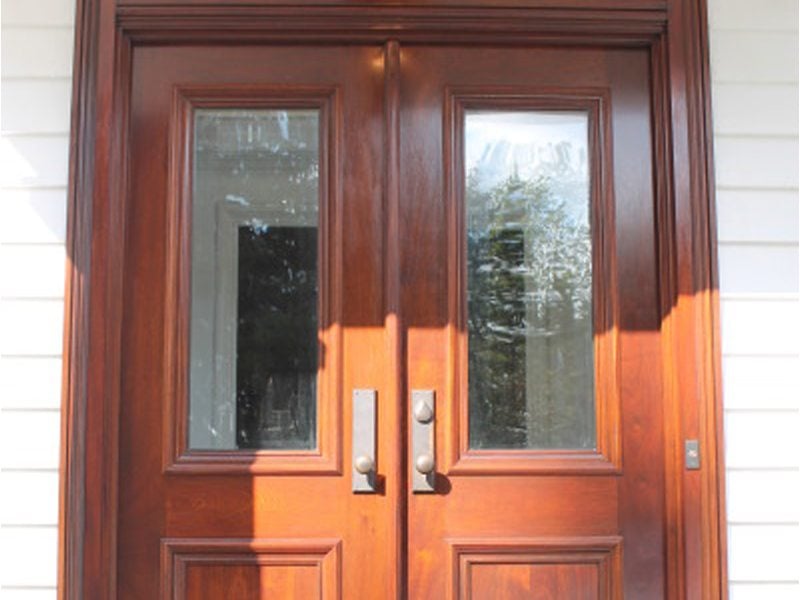 Monk's Method
In order to restore this home's front door to its original condition our team at Monk's completely stripped the door and sanded it to the bare wood.
After sanding the door it was refinished with a base coat of Sikkens Cetol 1.
Then the door was lightly sanded and cleaned again before applying a coat of Sikkens Cetol 23. This process was repeated once more before applying the final coat of Sikkens Cetol 23.
After three days of work our team at Monk's Home Improvements had given this front door a new life.
Another great project completed by Monk's!
Learn more
More Projects: Door Gallery
Other Types of Work: Door staining, Front door installation and staining. If you are considering door staining or an exterior painting project we would like the opportunity to tell you why we think we are the best exterior painting contractor in Basking Ridge, NJ 07920.
To discuss your project and receive a free estimate, call 973-635-7900 today.