Project Info
Location: Randolph, NJ
Scope of Work: From Column Replacement
This large Randolph, NJ colonial home had a sizeable portico over the front entrance. However, the large overhang was being supported by two skinny, circular columns. The columns didn't really fit with the structure's size or style. The homeowner's met with us to see what we could do to update the columns to be better suited to their home.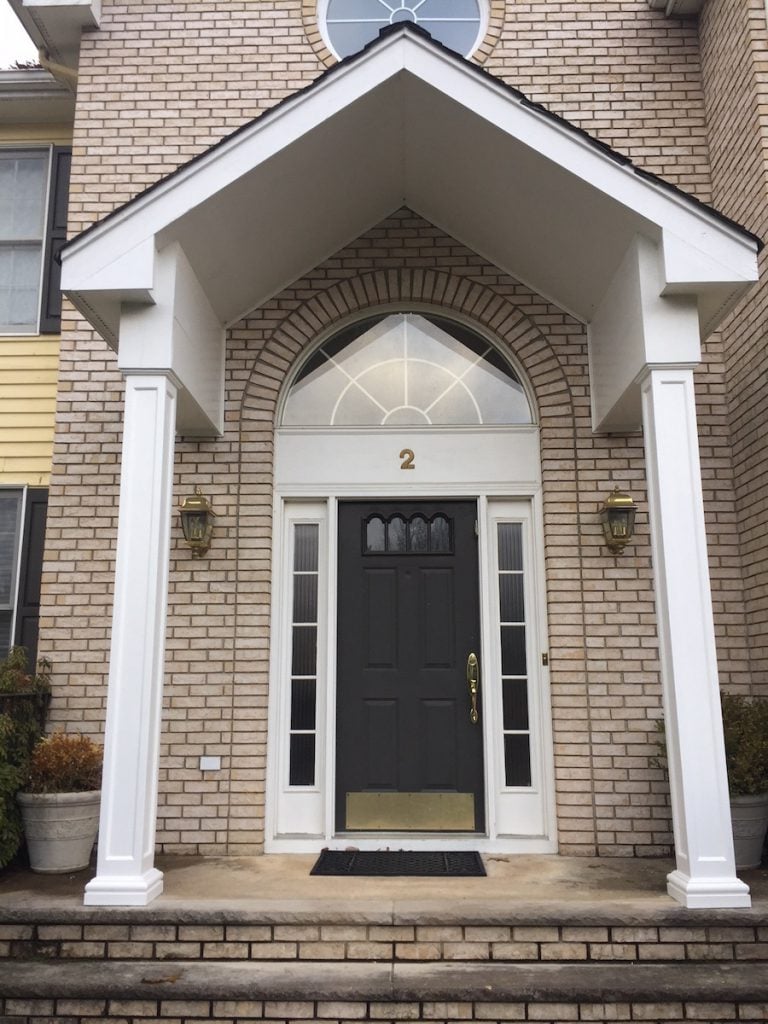 Monk's Method
Our Estimator came out to the home to meet with the owners to discuss their project. We offered up some options and took measurements of the existing columns and portico.
The homeowners came to our showroom in Morristown, NJ to meet with our millwork specialist. He showed them some samples of different options that had more weight and were better suited to complement the portico.
Once the custom columns arrived, our carpenters removed the old, narrow columns and replaced them with these squared, sturdier columns. The painters then primed and painted the new composite columns.
In just a day and a half, this column replacement project was complete.
More Millwork and Trim Projects
Our carpentry teams perform all sorts of exterior carpentry projects to protect and beautify our customer's homes. See this beautiful rooftop railing replacement we completed in Madison, NJ. We've also replaced rotted pressure-treated columns with composite, like this project in Madison.
For other exterior carpentry projects, see our gallery of before and after photos.
If you'd like a free estimate for your exterior carpentry, then please give Monk's a call at 973-635-7900. Schedule your free estimate appointment today!