Project Info
Location: Township of Union
Scope of Work: Exterior Painting
How do you give something back to a group of local firefighters who give so much to their community? If you are a home improvement company, you start by painting the fire headquarters.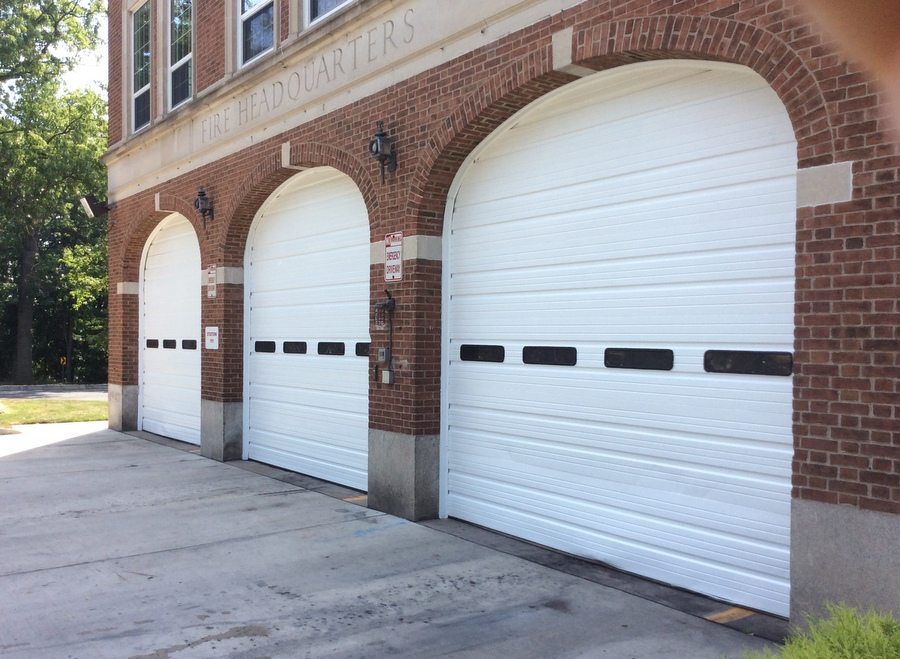 Monk's Method
Trevor Monk met the Township of Union's Fire Chief, Thomas Byrne, when Monk's Home Improvements painted the Chief's home. Trevor mentioned how Monk's provides labor donations for community projects. The Chief noted that his fire headquarters on Bond Dr. in Union Township, NJ was in need of some painting help. The metal bay doors were not properly prepped and the paint was peeling off the doors in strips as evident in the photo below.
Monk's offered to provide the paint and the painting labor free of charge to help the Union Fire House.
Monk's prepped the four large bay doors by scraping all the loose paint, sanding and power washing. Then the doors were primed and painted.
In a Union TV34 interview with Mayor Manuel Figueiredo, Chief Byrne explains, "The front of our building is the showcase to our community…I can't tell you just how grateful we are for (Monk's) to step up and do this for our community."
Mayor Figueiredo continued, "We have our library here, the town hall. This is a big traffic area, and the work you are doing will be seen by many, many people."
The Township of Union Fire Department includes over 100 career firefighters and civilian employees. We are happy to have been able to do a little something for this team of dedicated professionals. The Union Fire House looks great!
To see additional community projects completed by Monk's, check out how we helped Central Avenue School prepare for their mural painting or how we assisted painting Gloria Dei Lutheran Church.
If your non-profit organization is in need of some painting or light carpentry, please give us a call and we may be able to help out.