Project Info
Location: Madison, NJ
Scope of Work: Cedar Shake Replacement and Exterior Painting
This home features cedar shakes on the exterior of the home. The paint was peeling and some of the shingles were rotted. On one side of the home, a pretty three-season room was covered in ivy. Monk's replaced the rotted cedar shingles, sanded the shingles, primed and painted this home. Now, this home looks great and is protected for years to come.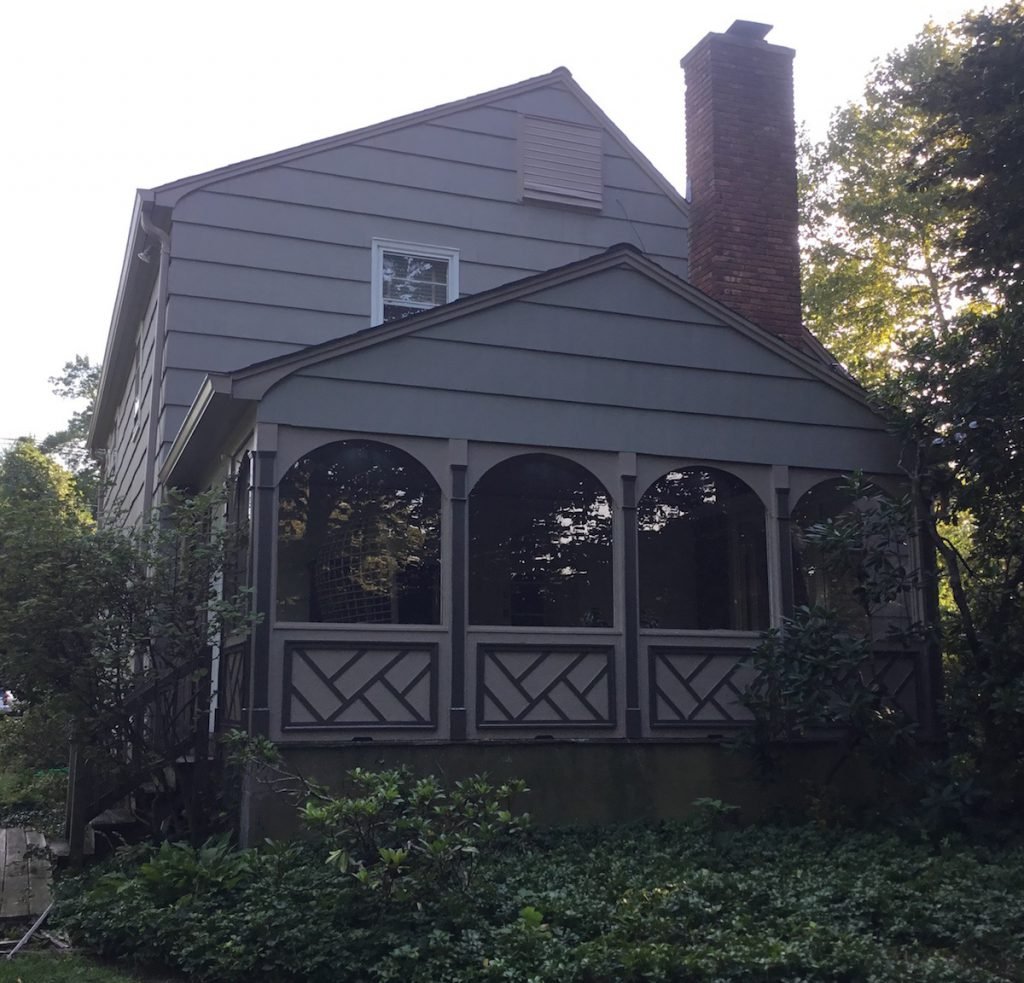 Monk's Method
Ivy-covered buildings are pretty to look at, but ivy is not good for wood-sided homes. The roots of the ivy can get between the shingles increasing the chance of rot as well as insect infestation. Once the ivy was removed from this home, we were able to get to work.
First, our carpenters removed any rotted shingles and pieces of trim. The shingles were replaced with cedar shakes, and the trim was replaced with composite material that will last for many years with little maintenance.
Then, our painters sanded the shakes down to bare wood. A full sanding such as this is required when there is extensive peeling. By sanding the shingles, the paint will better adhere to the wood. Once the sanding was complete, we power washed the home to remove the dirt and dust.
Then the painters applied two coats of primer. Two coats of primer are required in order to seal the shingles and not have any of the cedar "bleed through". Once the primer had dried, two coats of premium exterior paint were applied. This also included decorative accents on the porch exterior.
More Exterior Painting Projects
We've been painting homes in northern New Jersey since 2007. For example, see this porch restoration project we completed. It was covered in ivy when we arrived. Or see another sanding and painting project we did in Westfield, NJ.
For additional exterior painting before and after, view our exterior painting gallery.
Please give us a call at 973-635-7900 to schedule a free estimate. You'll discuss your project with an Estimator, and receive a written quote on the spot.