Project Info
Location: Madison, NJ
Scope of Work: Exterior painting
The F.M. Kirby Children's Center of the Madison, NJ YMCA is constructed of maintenance-free brick. However, the paint on the wooden trim and ornamental pieces were badly peeling and in need of repainting.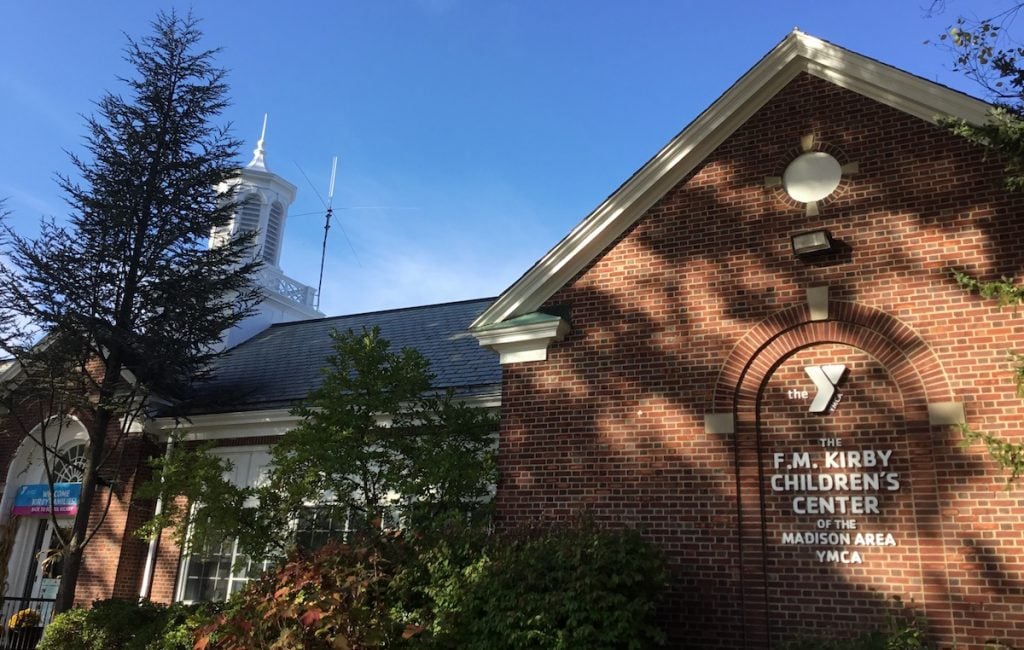 Monk's Method
After inspecting the exterior trim, we identified a few pieces that were rotted and needed to be replaced. Fortunately, most of the trim was structurally sound and only required painting.
Firstly, Monk's carpenters first replaced all rotted trim pieces. Then, the painters got to work by scraping all the loose paint from the trim. The painters sanded the areas and pressure washed the trim and cupola. Once the trim was dry, the painters primed and painted the areas a crisp white
This YMCA building functions as a kindergarten and daycare facility. For this reason, we worked exclusively on Saturdays. This allowed the facility to function normally while the project was being completed. We worked for 3 straight Saturdays in order to finish the project as soon as possible.
After painting the YMCA, the Kirby Center is looking great!
More Exterior Painting Projects
While we most often paint the exteriors of local homes, we also do smaller commercial projects. If you are a small business owner or a property manager for houses of worship or schools, we can provide interior or exterior painting, carpentry, and flooring.
We've built dressing rooms for a local retail business and painted elementary schools and church interiors.
For more information on exterior painting, you can visit our exterior painting gallery.
Please give us a call at 973-635-7900 to schedule a free estimate for your exterior painting project. You'll discuss your project with an Estimator, and receive a written quote on the spot.