Project Info
Location: Essex Fells, NJ
Scope of Work: Hardwood Floor Refinishing
In our neck of the woods here in northern New Jersey, many of the older homes were built with oak hardwood flooring. Some homes feature their hardwood, while other homes have it covered in carpet because of the style of the time or to hide wear and tear. Fortunately, we can restore most oak hardwood floors to their former glory with a little bit of work.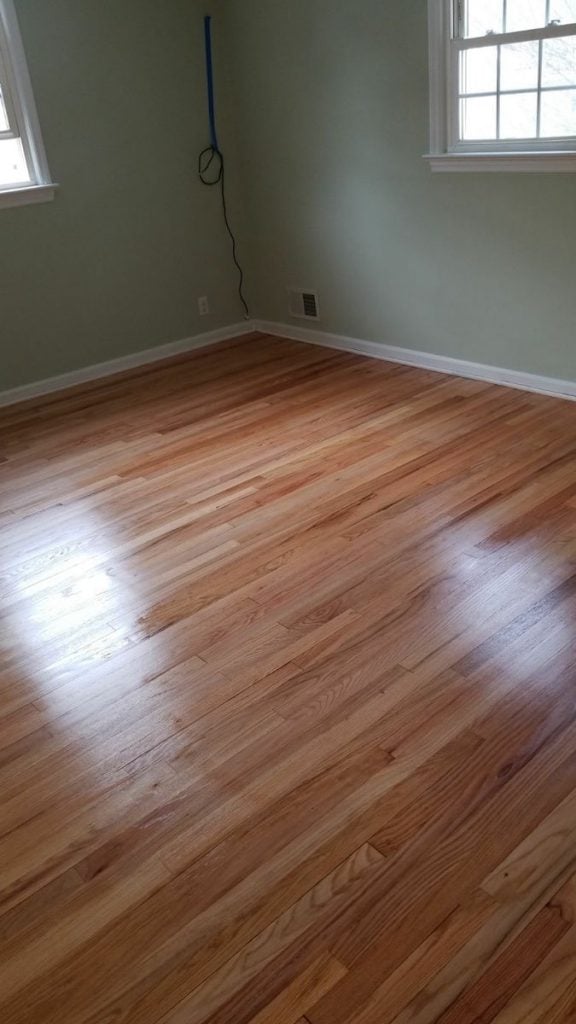 Monk's Method
This hardwood floor project started where they all do – by clearing the room. The homeowners removed everything from both the bedroom and closet. Then we got to work by pulling up the carpeting. Even if the carpet is glued down or stapled, we can typically remove all the marks during the sanding process.
After we removed the carpet, the flooring team began the sanding process. The flooring teams use HEPA-Vac sanders that contain the vast majority of sawdust. Once the bedroom and closet were sanded, we vacuumed any residual dust from the floors. The homeowner wanted the bedroom and closet to match the rest of the hardwood flooring in the home. Therefore, we did not stain the floors but instead applied an amber sealant. The sealant would protect the floors will giving a slightly yellow hue to the newly finished floors to match the adjacent flooring.
Now, this floor refinishing in Essex Fells project is complete. The homeowners are ready to enjoy their beautiful "new" hardwood floors.
More Floor Refinishing Projects
Floor refinishing has been a service we've provided our customers for many years. Our specialist flooring crews have done small jobs like this, as well as much larger full entire home floor refinishing projects, like this one in Madison, NJ. In fact, we help many new homeowners by refinishing all the hardwood floors in their new house before they move in.
If you are considering a floor refinishing project, give us a call at 973-635-7900. We'll schedule an appointment for a free estimate where you can discuss your project with an Estimator.