Project Info
Location: Madison, NJ
Scope of Work: Faux Brick Paneling Installation
For this project in Madison, NJ, the homeowners choose to give their basement a pub feel. The existing dark green carpet, billiards table, and air hockey table, had already established the area as a game room. Adding the faux brick panels gave the room warmth and dimension.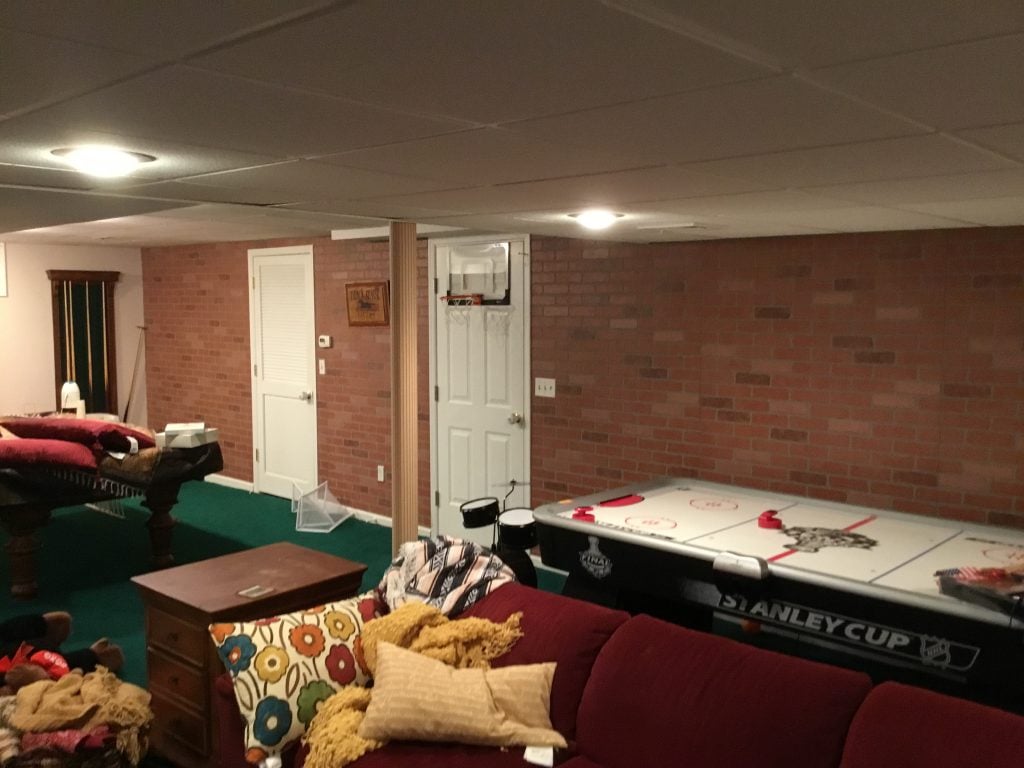 Monk's Method
Designing and decorating basement spaces can be difficult. Oftentimes, homeowners want to brighten the space and add as much light as possible. We've painted walls bright white, installed larger windows, and even created faux windows with LED lighting. On the other hand, some homeowners choose to embrace the coziness of their underground space. For example, giving the basement a lounge feel with games and bars and keeping the light low.
The 1/4″ faux brick paneling was a quick job for our carpenters. While it only took them a day to complete, if you are thinking of DIY-ing this project, just remember that you will need to cut around all doors, vents, outlets, switches, and any bump-outs. This basement featured all of these.
Time to pull a pint and enjoy the basement billiards room.
Basement Remodels by Monk's
Looking for more basement model ideas, such as faux windows, game rooms, or built-in wine cellars? See a few other projects we've done by visiting the Basement Remodeling Gallery
Did you know that Monk's has a showroom? Here you'll find kitchen cabinetry, countertops, tile, hardware, fixtures and more. If you are thinking about a basement remodel, or another remodeling project, we can help. And unlike most other places, our design services are complimentary.
Call us at 973-635-7900 to schedule an estimate for your basement project, or to make an appointment with one of our designers.