From floors to pool houses and from backsplashes to showers, Monk's Home Improvements can handle your tiling needs. We work with all types of tile – porcelain, ceramic, glass, natural stone, and popular porcelain tile with the appearance of hardwood.
Tile Installation
We replaced the backsplash in this Basking Ridge, NJ kitchen. We also painted the cabinets and replaced the countertops with quartz.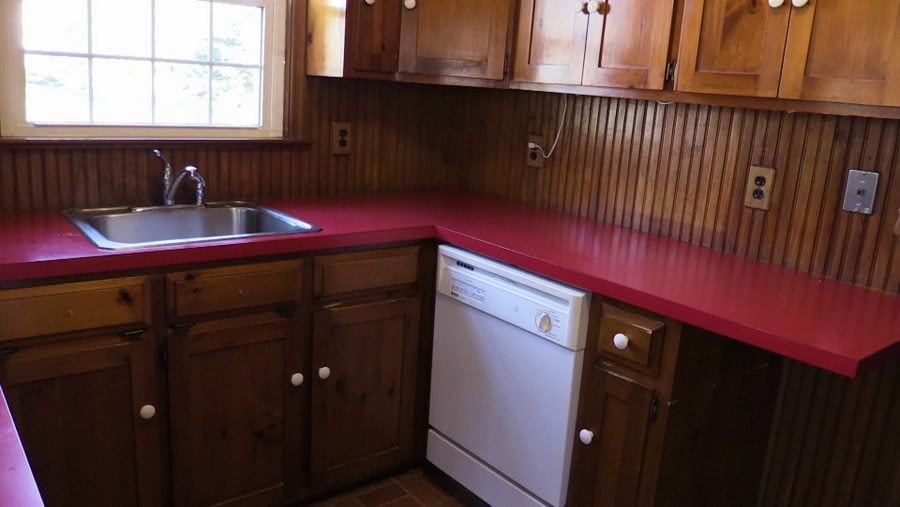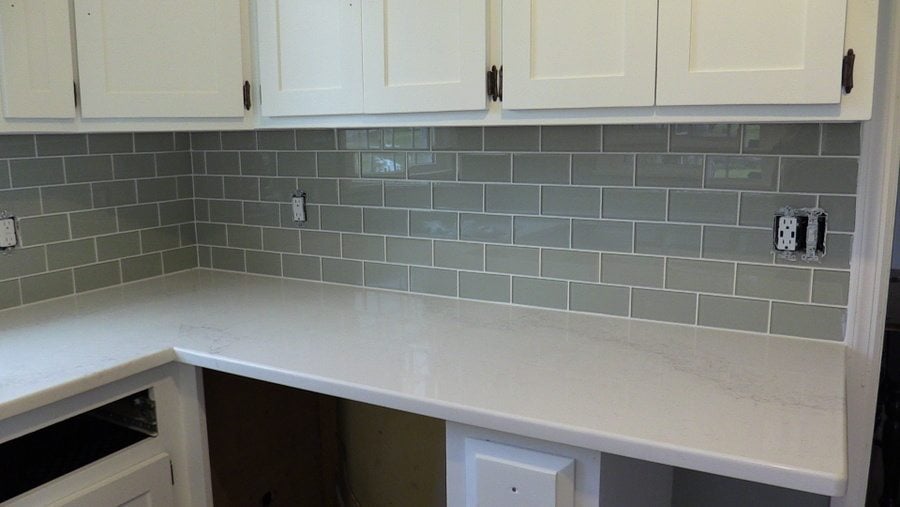 Another Tile Backsplash and Countertop Replacement – BEFORE
Installing the tile and protecting the new countertop – DURING
The new backsplash is a perfect accent to the new countertop – AFTER
To see the full backsplash replacement for the Basking Ridge kitchen above, check out this video that walks you through all the steps.
Tiling is frequently combined with interior painting and trim carpentry.  With one phone call, you get one estimate to have one company handle your entire project for you.  This means less complicated scheduling and less downtime on the job.  Your job will move along at a pace you will appreciate and you will have your finished product as soon as possible.
Tile Floors by Monk's
It is common for our tile jobs to include custom built-ins, new trim and interior painting.
We renovated this entire bathroom, including tiling the shower and floor.
Detail of the new tile shower
New granite corner bench, handheld nozzle and accent stripe
We handle large and small tile jobs.  If you are planning a project and need a tile installer, we would love the opportunity to discuss your project with you. Please call us at 973-635-7900 to schedule an appointment for a free estimate.
You can also shop for your tile at our Showroom at 1095 Mt. Kemble Ave. in Morristown, NJ.