Time to paint the exterior of your home? We deliver the longest-lasting exterior painting job in the business. Guaranteed.
For homes that need it, we offer a full sanding project where we scrape and sand up to 95% of your home's existing paint. Simpler exterior painting jobs may only require a scrape and paint. First, we will examine your home and explain the differences.
Our Estimators and Foremen are EPA Lead-Safe Certified. We use only the best products and apply two coats of primer. Following primer, two coats of paint are applied.  Call Monk's to schedule an estimate appointment with Jason Solomon, and he will explain the Monk's exterior painting process in more detail.
EXTERIOR PAINTING WESTFIELD NJ GALLERY
Visit our online Exterior Painting Photo Gallery.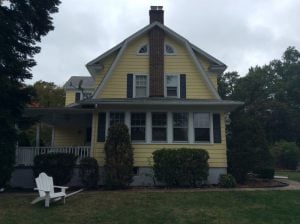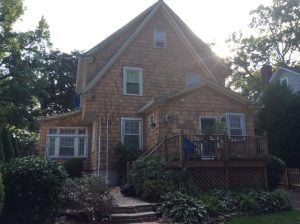 If your home is in need of a full sanding painting project, Jason will explain how we will tent your home and remove up to 95% of your existing paint. He will show you previous exterior sanding projects. Jason will explain how our sanding and painting process delivers a paint job that will last.
To schedule an appointment with Jason, please call the office or schedule an estimate appointment online. Jason will then provide a written, itemized estimate for the work and review it with you that day.
 Monk's Home Improvements of Westfield, New Jersey 07090
Serving:  Scotch Plains, NJ * Fanwood, NJ * Mountainside, NJ * Springfield, NJ