A new front or back door can add instant curb appeal and update the overall look of your home. There are many great options to choose from!
Monk's Trusted Brands
Since we sell many brands from different manufacturers, we can give you an honest summary of the differences between each door brand. As a result, you can make an informed decision without dealing with heavy-handed sales tactics.
There are many options to choose from based on your home and style preferences. So, meet with a Monk's door specialist who can help you select the perfect door for welcoming your guests. If there is another brand you are interested in purchasing, please let us know. Most likely we can source it for you.
Marvin Doors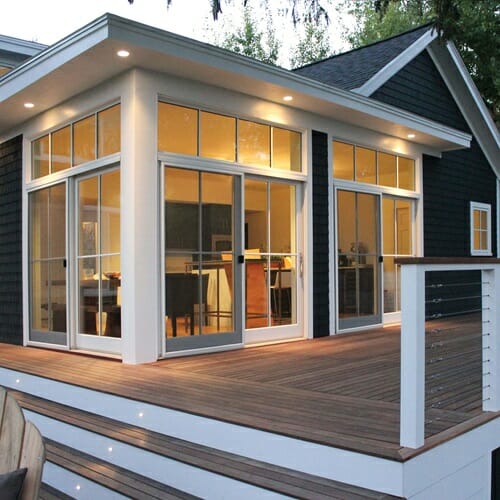 French, Sliding and Mulit-Slide Exterior Doors
Marvin doors are the perfect choice when you want to maximize your views and living space. Marvin balances style, performance, and exceptional durability. From contemporary to traditional, a wide variety of style and finish options make these doors suitable for most projects. Marvin is a brand you can trust. Monk's is a Marvin authorized installer.
Windsor Doors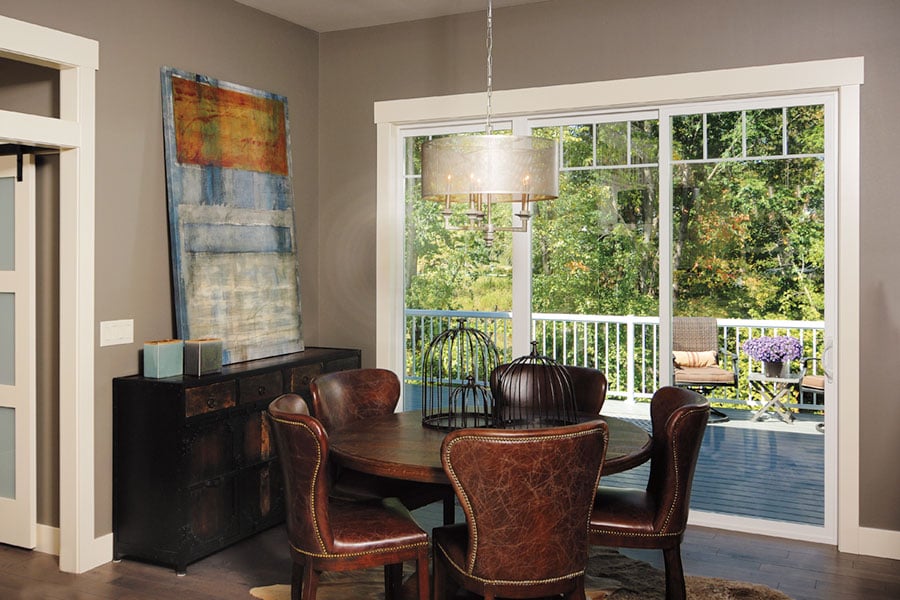 Wood & Vinyl Patio Doors
Windsor uses the highest quality materials, resulting in products that are not only beautiful but are durable, strong and energy efficient. Each product is designed to meet specific needs, depending on architectural style and price point. Regardless of the product you choose, Windsor is committed to being the best value in the industry. Windsor's doors allow you to get creative without sacrificing quality or stretching your budget.
ProVia Doors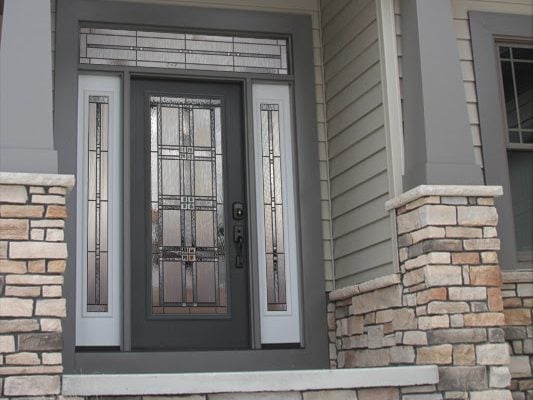 Steel & Fiberglass Entry Doors
Three series of fiberglass doors focused on energy efficiency, and the most accurate representation of woodgrain. Fiberglass door styles in Cherry, Mahogany, Fir, and Oak.
The Legacy Steel exterior doors with 20-gauge steel provide unparalleled security.
JELD-WEN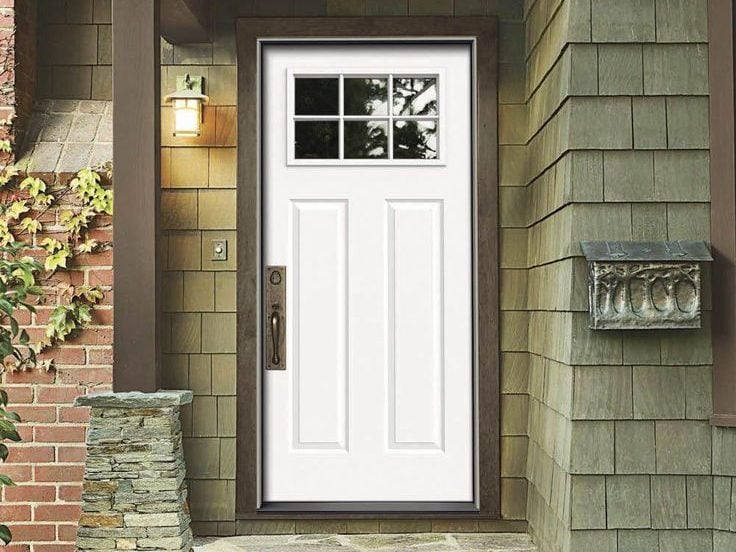 Fiberglass and Steel Doors
Steel exterior doors bring together the beauty of decorative glass with the strength and durability of steel to create a safe and secure entrance that is attractive to your budget.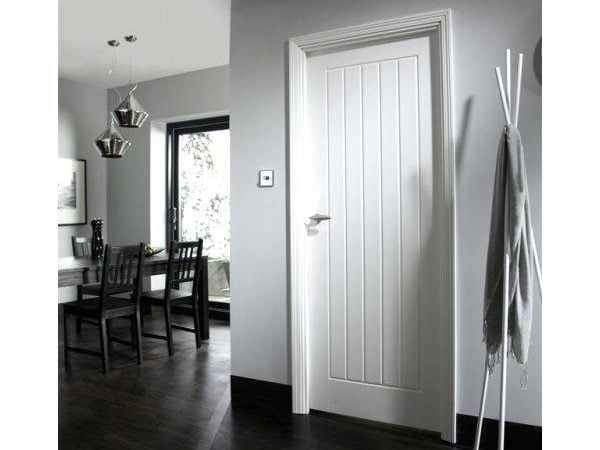 Fire-Rated Doors
Doors from a garage to a living space require a fire rated door. Doors are available with a fire rating in steel or a wood composite.
Lemieux Doors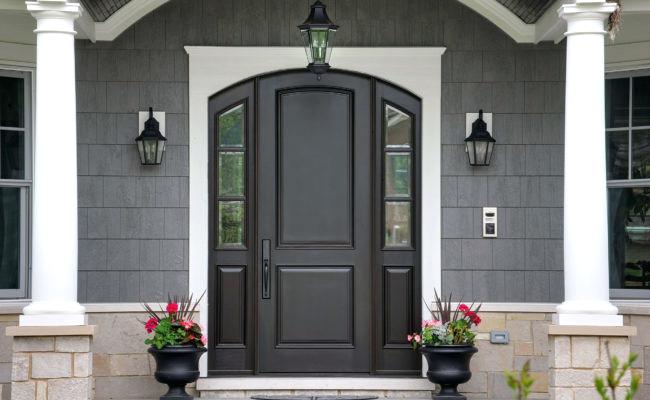 Torrefied Wood Doors
Torrefication is an all-natural "green" process whereby wood is heated over time in order to eliminate its tendency to rot. It also makes wood far more structurally stable and highly resistant to heat, cold and moisture.
Torrefied doors can be made in thousands of custom design options. The Torrefied Collection is available in vertical grain Douglas Fir, Mahogany and Poplar. Best of all, these doors carry a 20-year warranty.
Simpson Doors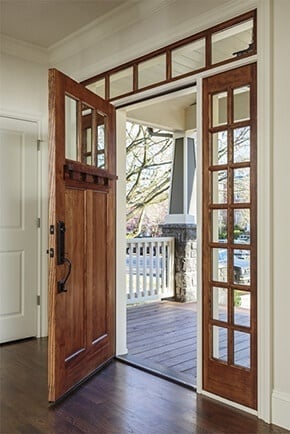 Exterior Wood Doors
Raised panels, flat panels, stain grade, paint grade, with glass and without glass. Simpson Door Company has been building doors for years. We'll help you find an exterior door perfect for your home.
Larson Doors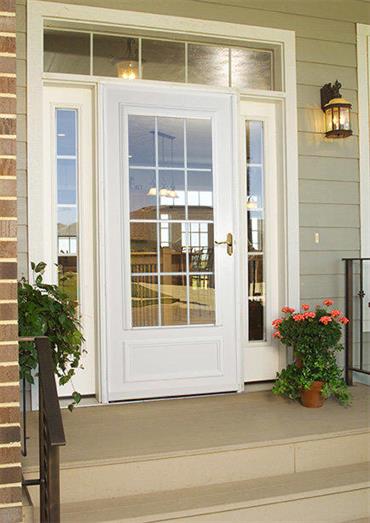 Storm Doors
More options and features than you probably think. Full view doors include an interchangeable screen that allows you to switch between full glass or full screen. There are doors with decorative glass or ones with pet doors. Larson invented the Screen Away® retractable screen and balanced window system. With just one hand, the screen discreetly disappears into a hidden cassette at the top of the door.
Door Hardware