Here is a summary of the brands and types of interior door options we display in our Monk's showrooms.
Monk's Trusted Brands
New interior doors can change or update the look of your home and provide character. They can also provide for necessary sound control and privacy. With so many options, where do you begin? You can browse our recommended interior door brands and styles, or speak with one of our Window and Door Specialists who can discuss your needs and style requirements and make a recommendation. Please call us at 973-635-7900 to discuss the best option for your home.
JELD-WEN Doors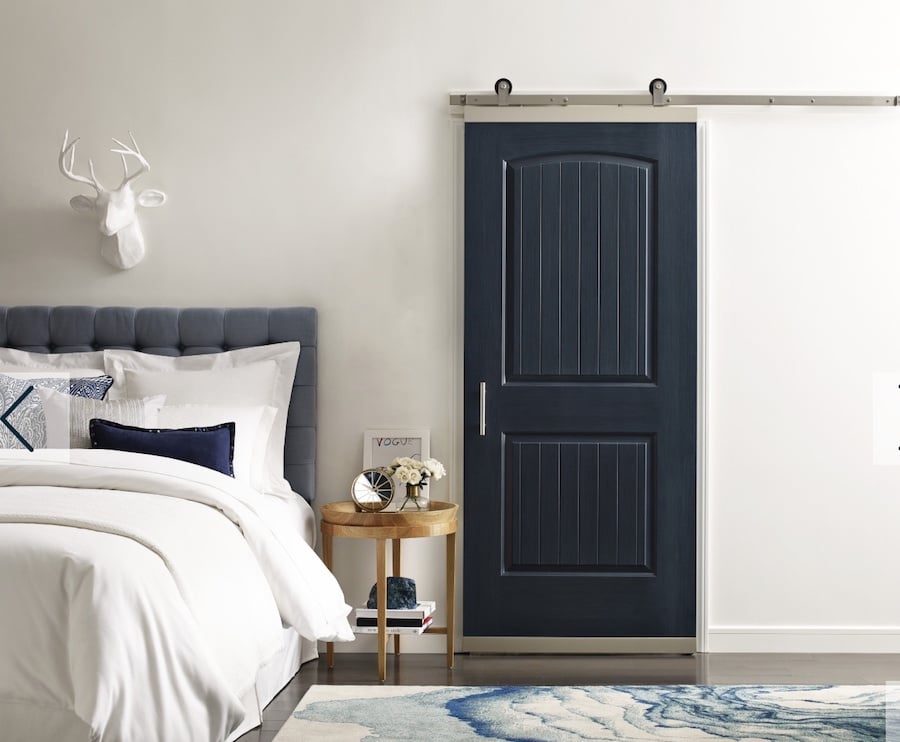 Interior All Panel Molded Doors
Available in wood or wood composites. They provide privacy and can include solid cores for sound control. These doors stand up to the dents and dings of everyday daily life. Featuring an "engineered" wood core, Authentic Wood Interior Doors offer the richness of wood and bring natural beauty and warmth to every room. Available in raised panels, flat panels, and louver. The exterior surfaces are premium quality wood veneers.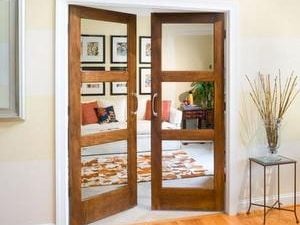 Interior French Doors
Enhance the beauty of any interior with beautifully crafted French Interior Doors. These doors add elegance and privacy while maintaining brightness from room to room. Interior French doors are available with a myriad of glass panel sizes, shapes, textures and decorative patterns to provide full or obscured visibility.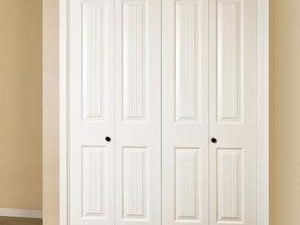 Bi-Fold Doors
Perfect for closets or tight spaces, bifold doors are hinged accordion-style and available in wood or wood composite materials.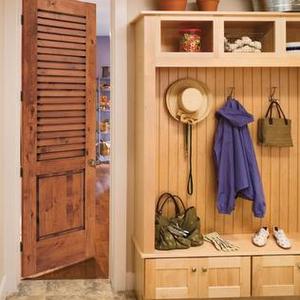 Louvered Doors
Wood Louvered Interior Doors allow for ventilation enhancing air flow between rooms or inside closets while providing privacy. Available in stainable pine or primed ready for paint.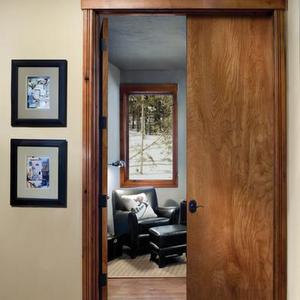 Flush Interior Doors
Popular and affordable to any budget, Flush Wood Composite Interior Doors provide a smooth, simple look in wood finishes or ready for painting. Solid cores are available for sound control.
Lemieux Doors
Custom Wood Doors
Select your species of wood and Lemieux will fabricate the door of your dreams. Let your imagination run wild and Lemieux will fabricate any size and any style.
Simpson Doors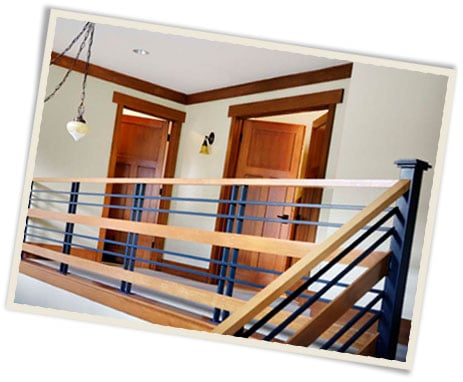 Interior Wood Doors
Simpson Doors have plenty of door styles to choose from. While you may know what you want, others need to see choices and Simpson has plenty of those. Add to the mix the fact you can choose any wood, any size, have a couple of dozen glass choices and you can create any door your heart desires. No matter what the size or design you can come up with, Simpson can help it come to life.
Door Hardware