Not sure about what types of windows you need for replacements? Take a look below at the different window types you can choose for new or replacement windows. We sell and install all types of windows.
Window Types
Not sure about what types of windows you need for replacements?
Thinking about a whole new look or want to add more light?
Then, take a look below at the different window types you can choose for new or replacement windows. We sell and install all types of windows. Monk's has two showrooms where you can see samples and displays, and discuss your window project.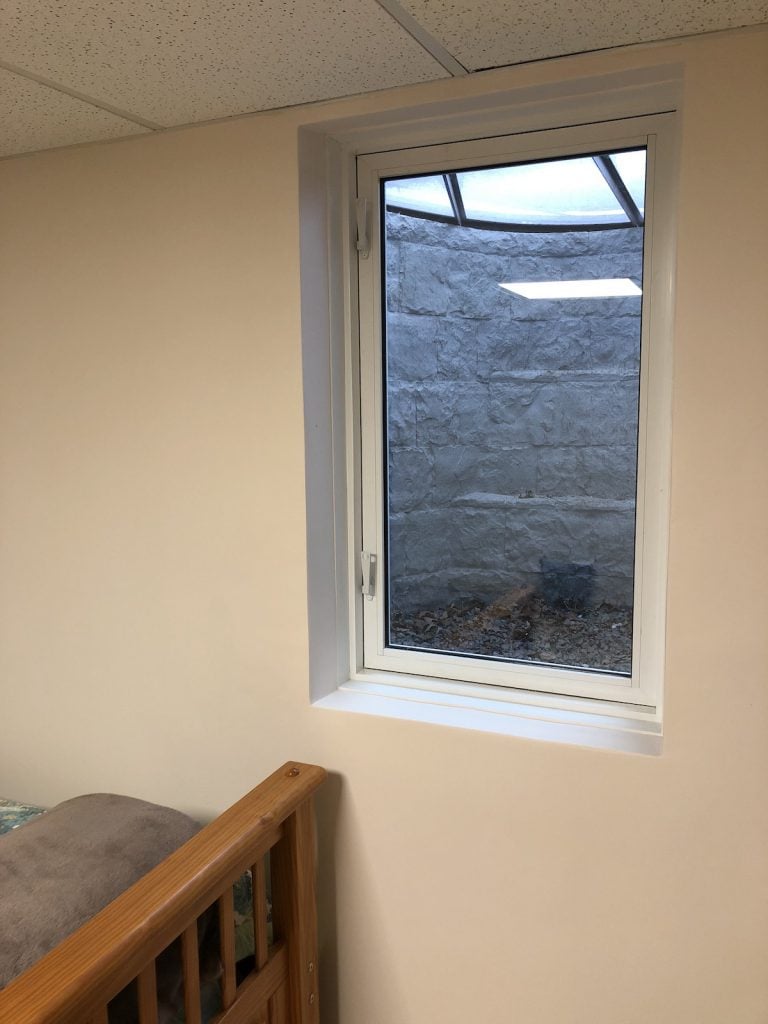 Egress Windows
Egress windows provide an escape route in either attics or basements. Basement egress windows bring in light and airflow. They also allow for safe and up-to-code basement bedrooms. Monk's offers an all-inclusive basement egress package. A new basement egress window offers a great return on investment when you sell your home.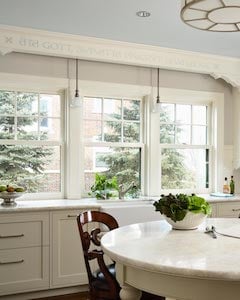 Double Hung Windows
Double hungs have two sashes, one over the other. Both sashes operate by sliding up and down. Cottage-style double hungs have a bottom sash that is taller than the top sash.
We can also custom order triple-hung windows which typically have similar features and options as double hungs.
Casement Windows
Offering convenience and plenty of daylight, casements are energy efficient and provide good ventilation. The sash swing open at the side, then close and seal tightly to the frame. Weather-stripping prevents air infiltration.
Many models, shapes and configurations are available. Operation types include crank-out, push-out, and inswing. Retractable screens are available.
Their ease of operation makes them an excellent choice for hard-to-reach locations, such as over the kitchen sink.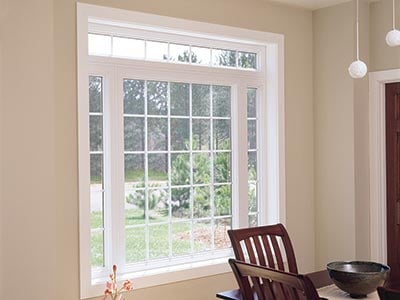 Picture Windows
You can open up any room to more sun and wider vistas while you create a dramatic aesthetic statement. Picture windows are fusion welded for both strength and durability.
These energy-efficient windows offer unobstructed sightlines and are great for filling a room with natural light.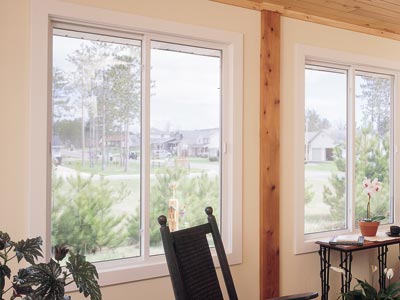 Slider Windows
Sliders have two or three sashes aligned horizontally with side-to-side sliding operation. Picture sliders have a sliding sash on either side of a usually wider stationary sash.
Single slider windows offer a large, unobstructed view of the outdoors.
Sliders are ideal for areas with limited space. Many modern sliders have a sash that can be removed for cleaning.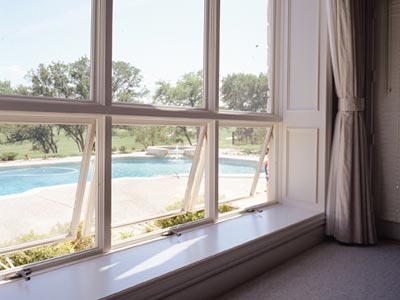 Awning Windows
Awning windows are energy efficient and provide excellent ventilation.
Bottom venting allows them to be slightly open even in light rain. They close and seal tightly to the frame and weather-stripping.
Awnings are often stacked to create a wall of windows. This invites passive solar heat while allowing fresh air when needed.
Operation types include crank-out and push-out. Many models, shapes and configurations are available.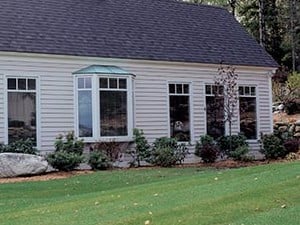 Bay Windows
In general, a bay window is an angular, multi-panel window that projects out from the wall line, increasing the viewing area and creating additional space inside the home. The most typical bay window consists of a fixed center lite flanked on either side by two double-hung or casement windows.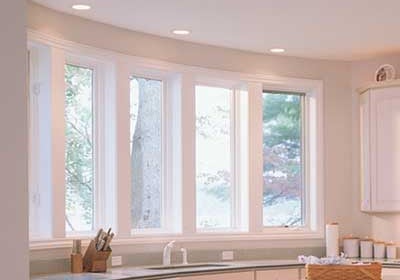 Bow Windows
A bow window is recognized by its smooth, graceful curve. Viewed from the outside of the home, they make a unique, dramatic statement. Bow windows feature a consistent radius throughout, which is achieved by joining multiple, equal-sized windows. The wider each window, the deeper the curve and the more the bow will project from the home. For safety and stability, most bow windows have threaded steel rods and an optional cable support system.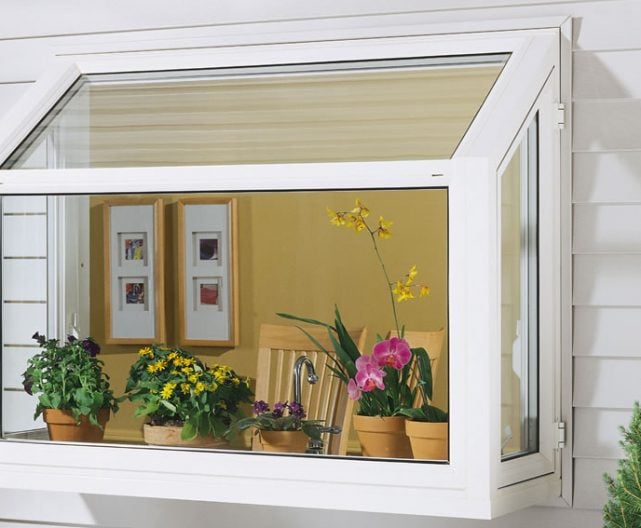 Garden Windows
A garden window is the choice for adding light, air, and beauty to any room in your home. The slimline design and fusion-welded joints allow for the maximum viewing area, strength and weather resistance.
Each garden window includes a glass tempered shelf to support additional plants in your home and two operating casements for ventilation.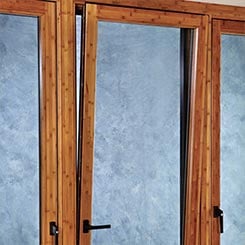 Hopper Windows
Hopper windows are hinged at the bottom and open inward. These versatile windows offer excellent ventilation. Due to this, they are suited for small spaces such as a shower or tub area, or a basement.
Some Hopper windows feature a lever style handle that fits into the locking mechanism for security.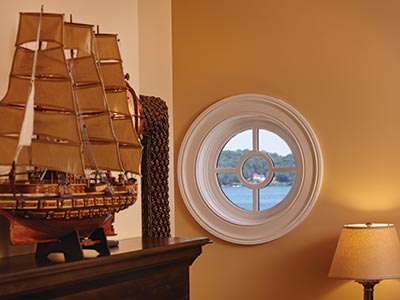 Radius Windows
We can stack quarter-circle, half-circle or elliptical units over other windows or doors. This allows more light into a room and makes a statement.
Full-circle, quarter-circle and oval units are perfect for small spaces, corners, gables, and dormers. Divided lites often embellish radius windows even further.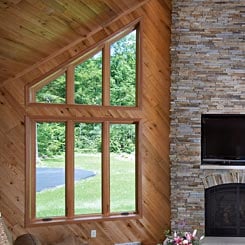 Geometric Windows
Make your room truly distinctive with geometric windows. Any combination will provide a light-filled room and a terrific view.
Comprise a window all with a variety of triangles, trapezoids, parallelograms, octagons, pentagons, diamonds or hexagons to create a unique space that is sure to be eye-catching.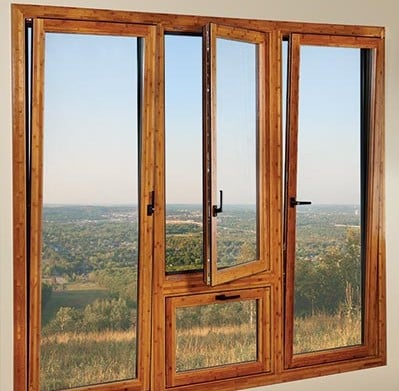 Tilt-turn Windows
Tilt-Turn windows pay tribute to a European classic — casement windows with special hardware that permits two types of operation.
Various operating mechanisms are available like an inswing casement or a top-venting hopper.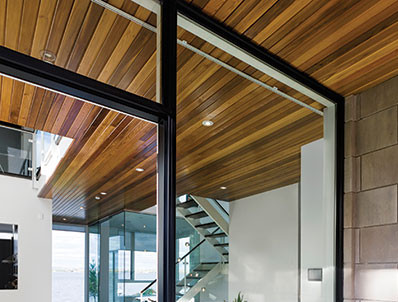 Direct Set Windows
Direct set windows are not functioning windows. Instead, we use these windows for maximum light or visibility. The manufacturer sets the glass directly into the frame.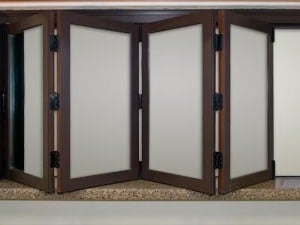 Folding Windows
Folding windows offer expansive pass-through systems with a sash that folds to one side, split and fold to either side (bi-parting), or float. An optional swinging sash is available for easy access.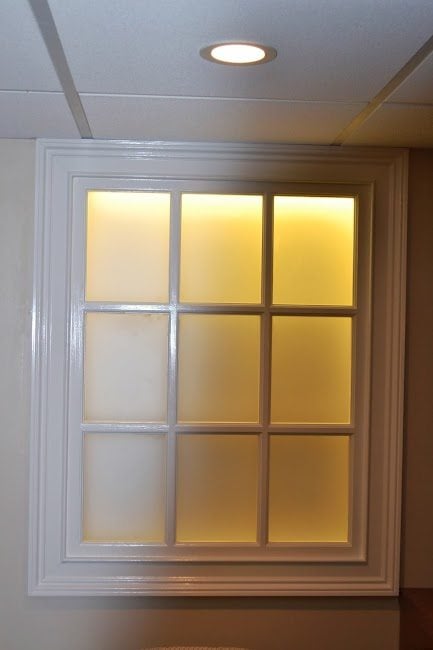 Ready to learn how Monk's can help you?
Contact us for your free, no obligation consultation and estimate.
Call the office at 973-635-7900 OR