There are nearly endless options of windows to choose from based on your home and style preferences. However, our Window & Door specialists are here to help you find the windows that match your needs and budget. Since we sell many brands from different manufacturers, we can give you an honest summary of the differences between each window brand. As a result, you can make an informed decision without dealing with heavy-handed sales tactics.
You can find the window brands we sell on display in our showrooms. These window brands are high quality and offer all of the features and energy-efficiency as the heavily advertised brands. Here is the list of window brands that we proudly sell and install at Monk's. However, if you are interested in a particular brand that you don't see listed, please give us a call at 973-635-7900. We can most likely source what you need.
Window Brands
Marvin Windows
Every Marvin window is made-to-order, one at a time, to your exact specifications. Furthermore, Marvin offers extensive customization options, exclusive features, and high-performance energy efficiency innovation. No doubt you will be able to find the perfect windows for your project. All Marvin products are made in the U.S.A.
Next Generation Windows
Aluminum Inter-lock
Complete wood interior
Durable exterior cladding with a 20 yr warranty
Independent sash operation; allows one to be open while another is locked
Easy to lift and lower. Auto-lock system.
Leader in energy efficiency
Shorter sill liner for optimal water management
Ultimate Casement Windows
Retractable screens
Multi-point locking system
Durable hardware to allow for large sizes – 40″x92″ or 36″x96″
Window opening control device
Sash limiter to allow open windows on windy days
Above all, extensive design options
Contemporary Windows
Clean lines and open views
Narrow frames, large glass
Modern hardware
Aluminum clad or wood
Other Window Styles
Marvin makes windows in all shapes and styles. These include:
Gliders
Direct Glaze (Narrow frames and big glass. Non-operable windows to allow the most light)
Special shapes like corner windows, octagons and more
Tilt Turn and Hopper
Venting picture window
Finally, Bay and Bow windows
Integrity from Marvin Windows
Integrity windows are made with Ultrex®, a patented fiberglass that is eight times stronger than vinyl and three times stronger than vinyl/wood composites. It resists fading, chalking, peeling and cracking. All Marvin windows and doors are manufactured in the U.S.A.
All-Ultrex Windows
Low-maintenance Ultrex exterior and interior
Energy rated
Most types of windows with loads of options
Wood-Ultrex Windows
Ultrex Fiberglass exterior paired with a rich wood interior
Energy rated
Limitless types of windows, shapes, and features.
Windsor
Three lines of quality windows that are all manufactured in the USA. Also, Windsor products feature LoE 366 glass. This type of glass decreases heat loss in the winter and heat gain in the summer. Reduced ultraviolet light penetration also helps prevent your furniture, drapes, and carpet from fading.
Wood Clad


"Pinnacle"

Offers a large selection of styles and shapes. The exterior comes in a low maintenance extruded aluminum cladding. You can choose from:
22 standard colors
21 feature colors
8 anodized finishes
The interiors are made from Clear Select Pine, Natural Alder or Douglas Fir.
Additionally, matching doors are also available.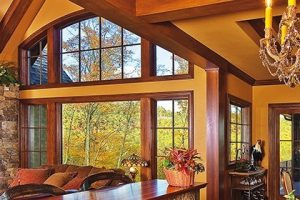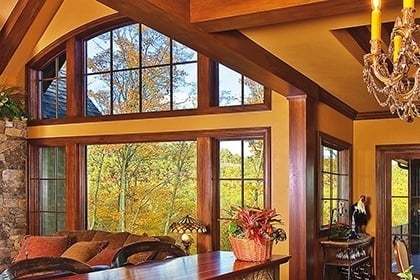 Vinyl Windows


"Next Dimension"

Advanced vinyl technology ensures easy operation and energy efficiency while also being low maintenance. Additionally, several hardware and finish options are available.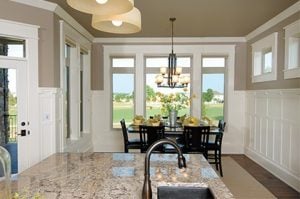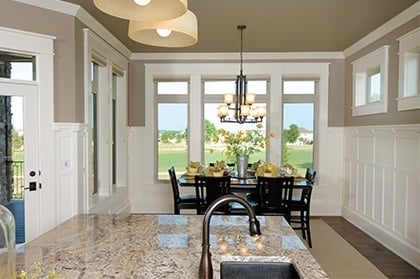 Wood Clad


Revive Replacement Windows

Quality, durability and visual appeal make these windows an improvement to your home. Specifically, on the outside a heavy-duty sash and frame cladding offers excellent protection against dents and chips. Furthermore, a durable, easy-to-maintain powder coat finish outperforms paint. In contrast, the inside has the warmth and beauty of real wood.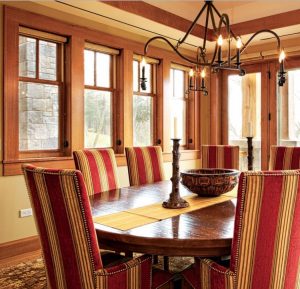 Ideal
All Ideal windows are made from PVC vinyl frames and sashes. Vinyl is a great insulator and virtually maintenance free.
Vinyl Replacement Windows
All shapes and sizes. Superior energy efficiency and durability. Offering a traditional look and an exceptional value.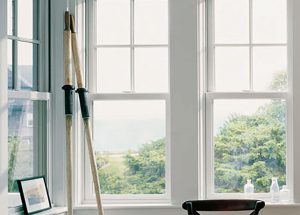 TrimLine
Simply put, wood windows priced affordably. All the energy benefits of wood insulation along with the ability to be painted or stained to match your home. Wood parts are produced from the finest quality kiln dried select Western Pine and treated with a water repellent preservative.
Custom Clad Wood Windows
Also available in Oak, Cherry, and Mahogany
Maintenance free aluminum clad exterior is weather resistant. Does not require painting. Available in White, Bronze, Earthtone and Beige. Custom colors are also available.
Fully weather-stripped
Matching picture window enables you to mull window combinations with matching sight lines.
Choice of screens – standard half or optional full screens.
Lastly, locks are available in bright brass, white or bronze.
All Wood and Certified Historic Windows
Quality custom windows for use in historically certified rehabilitation projects. TrimLine offers a wide variety of products including standard window types as well as other architectural window products. 
Historically accurate
Replication of mullion details
Custom exterior colors
Simulated divided lite systems
Choice of hardwoods such as Oak, Mahogany and Cherry
Double Hung, Casements, Round Top, Elliptical Head, Radius casings
Sash replacement systems
As well as high performance glass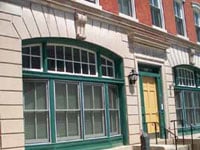 Call 973-635-7900 to schedule a consultation with a Window and Door specialist. He can help you select the right product for you and your home.
We also measure, order and install. During the installation process, we can also provide interior or exterior painting services. Additionally, we can repair, replace or add interior or exterior trim.