Project Info
Location: Chatham, NJ
Scope of Work: Bathroom Remodel, Tile Installation
Our team at Monk's Home Improvements dramatically made over the hallway bathroom in this Chatham, NJ home. After four weeks of hard work our team had changed the aesthetics of the space, and also replaced and updated all of the bathroom's most important features.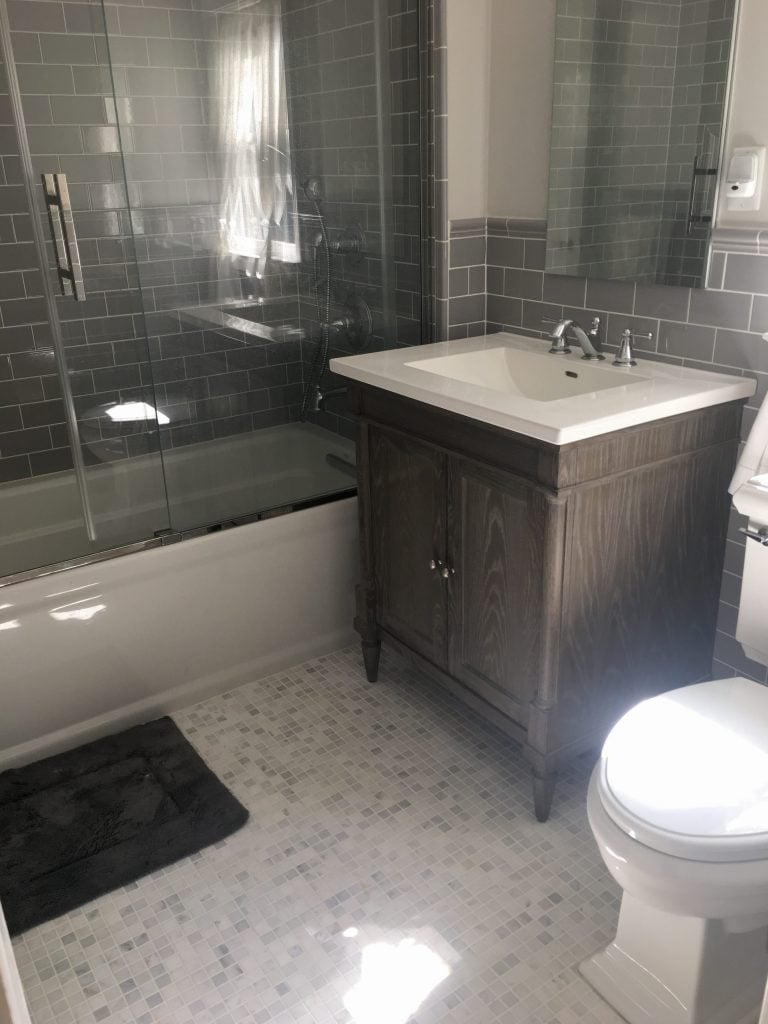 Monk's Method
The homeowners wanted to upgrade all major parts of the bathroom. Our team at Monk's replaced the bathtub and the vanity with new, more contemporary styles.
All of the tile was also replaced. Brand new porcelain subway tile was installed in the shower and on the walls. Subway tile always provides a sleek classic look.
All new lighting was installed, along with a new medicine cabinet.
The shower was updated with the new tiling, a handy shampoo niche, and also a semi-frameless sliding shower door
Our team of skilled tilers also installed a brand new mosaic tile floor.
Learn more
More Projects: powder room remodel, bathroom renovation, hall bathroom renovation
Other Types of Work: front door refinishing, picture frame molding, dustless floor refinishing
If you would like to update your bathroom, please give us a call at: 973-975-0044 for a free estimate and find out why we think we are the best bathroom contractor in Chatham!
To discuss your project and receive a free estimate, call 973-635-7900 today.