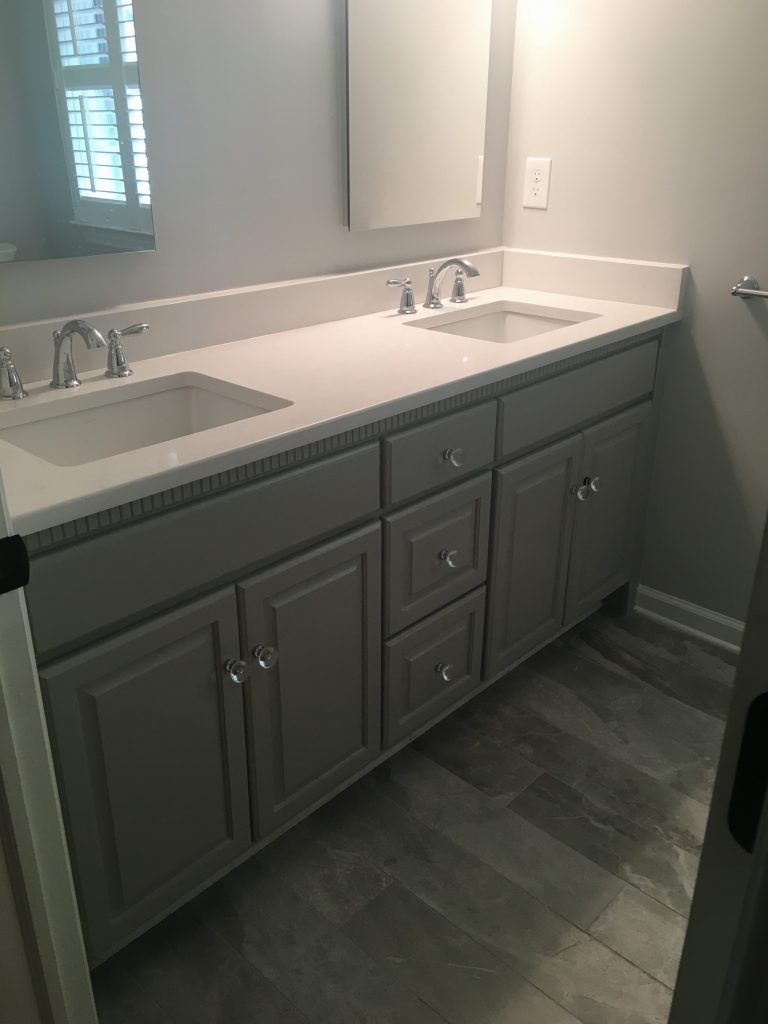 Monk's Method
The bathroom's existing vanity was removed and all of the cabinetry was repainted. It is astonishing to see the dramatic results a fresh paint job can give cabinetry- be it in the kitchen, bathroom, or any other part of your home. New sinks and a new vanity top were installed.
New mirrors were installed, along with a recessed medicine cabinet. All of the bathroom lighting was updated as well.
A half-wall was built to separate the toilet area from the shower.
The shower was completely tiled with a marble herringbone pattern. This same tile was installed for the shower floor in a stacked horizontal pattern.
Same tile is installed in a horizontal, stacked pattern for the shower floor.
A brand new porcelain tile floor was installed in the master bathroom.
Learn more
More Projects: powder room remodel, bathroom renovation, hall bathroom renovation
Other Types of Work: front door refinishing, picture frame molding, dustless floor refinishing
If you would like to update your bathroom, please give us a call at: 973-975-0044 for a free estimate and find out why we think we are the best bathroom contractor in Chatham!