Project Info
Location: Morris Plains, NJ
Scope of Work: Entry Door Replacement
Natural wood entry doors are pretty and traditional. However, they need protection from a storm door. Otherwise, the elements will cause damage. Also, as homes "settle", once air-tight doors can become draughty. That was the case with this lovely natural wood backdoor in Morris Plains. It was leaky and showing signs of wear. Additionally, the locking system was dated and not nearly as secure as today's lock systems.
This backdoor replacement was a quick project that was completed in a day.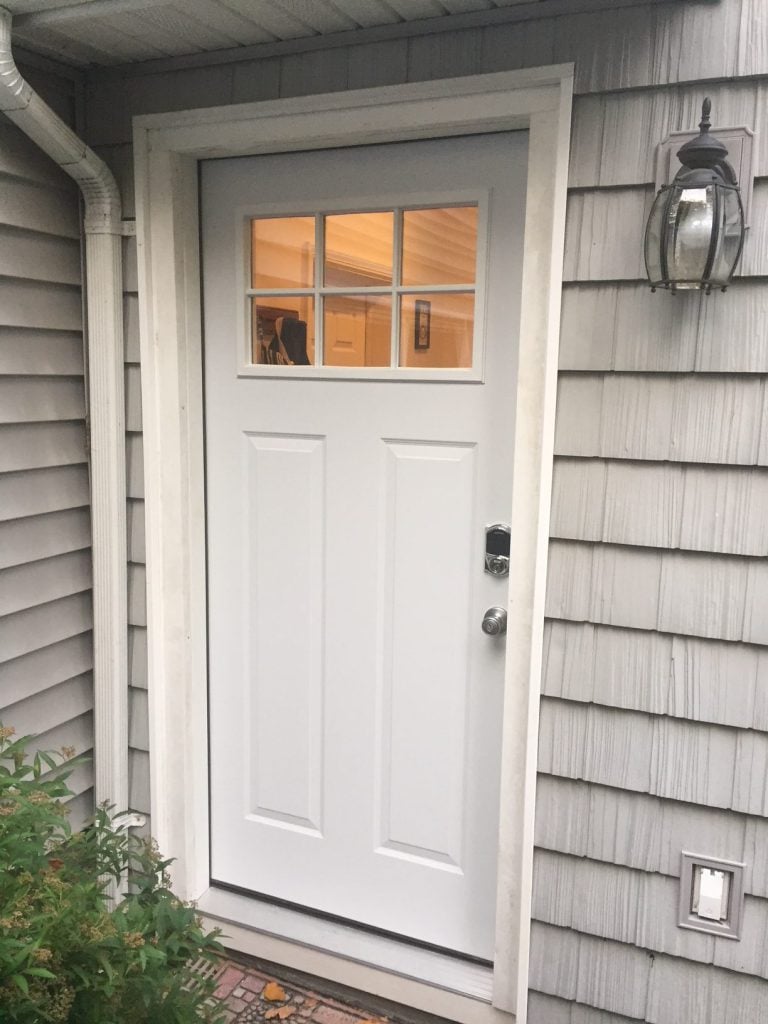 Monk's Method
First, an Estimator came out and measured the entryway and provide an estimate for installing a new door. Homeowners then have two choices – they can purchase a door and hardware through the Monk's showroom, or they can purchase the door on their own. If they purchase through Monk's, we will deliver the door and install it as soon as it arrives from the manufacturer.
This composite door and combination key and deadbolt were installed by Monk's carpenters. This new door and hardware combination will offer the homeowners greater security and energy efficiency.
More Door Installation Projects
Door replacements can improve security, energy efficiency and curb appeal. They are fast projects that you can begin enjoying immediately.
For other door installation projects, see this entryway replacement in Florham Park, NJ, or this front door replacement project in Boonton.
If you'd like a free estimate for your exterior door project, then please give Monk's a call at 973-635-7900. Schedule your free estimate appointment today!