Project Info
Location: Basking Ridge, NJ
Scope of Work: Window Installation, Door Installation
The door frame of this home was leaking badly and the homeowners had tried to lessen the leaking but were unsuccessful. We replaced the leaky door and removed an unwanted bay window and replaced it with a new window. All of this was done in only two days!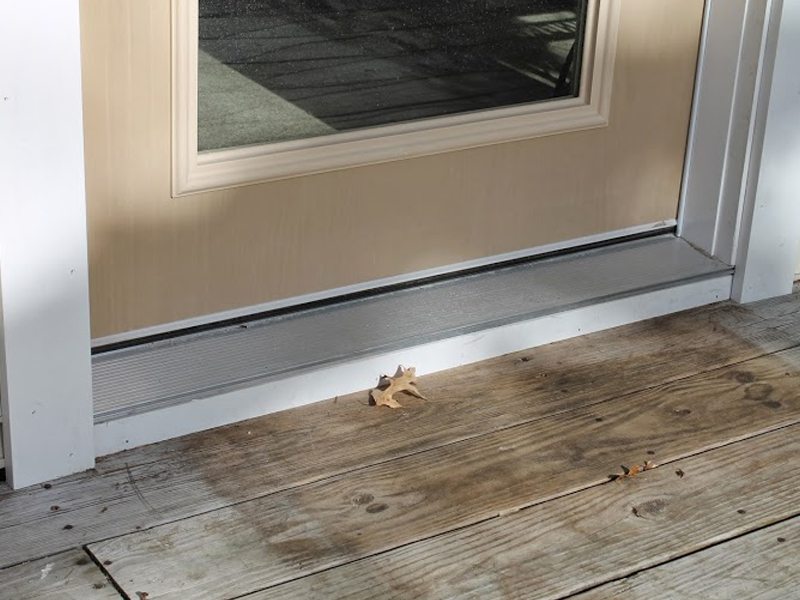 Monk's Method
To begin this project a high-quality Anderson door and window were purchased. Wanting to update the look of their home these Basking Ridge homeowners asked our team at Monk's to remove their current bay window.
This bay window had suffered from years of exposure to the elements. The wood was rotting, the paint was chipping; it was time for a replacement. The homeowners were looking for a new look which is why they opted not to replace the window with another bay window, but instead a regular double-hung window.
To incorporate the shape of the new window our team boxed out the panels directly below the window with azek to make the bare spot look cohesive, despite the lack of original siding.
During this time the new pre-hung door was also installed by our team at Monk's.
In only two days this Basking Ridge, NJ home got rid of its leaky door and weather-damaged window. Our team at Monk's was able to deliver a fast replacement, giving this home a great new look.
Another job well done by Monk's!
Learn more
More Projects: Door Gallery
Other Types of Work: hardwood floor refinishing job , tile backsplash
If you are considering installing new doors or windows in your home we would like the opportunity to tell you why we think we are the best door and window installing contractor in Basking Ridge, NJ 07920.
To discuss your project and receive a free estimate, call 973-635-7900 today.