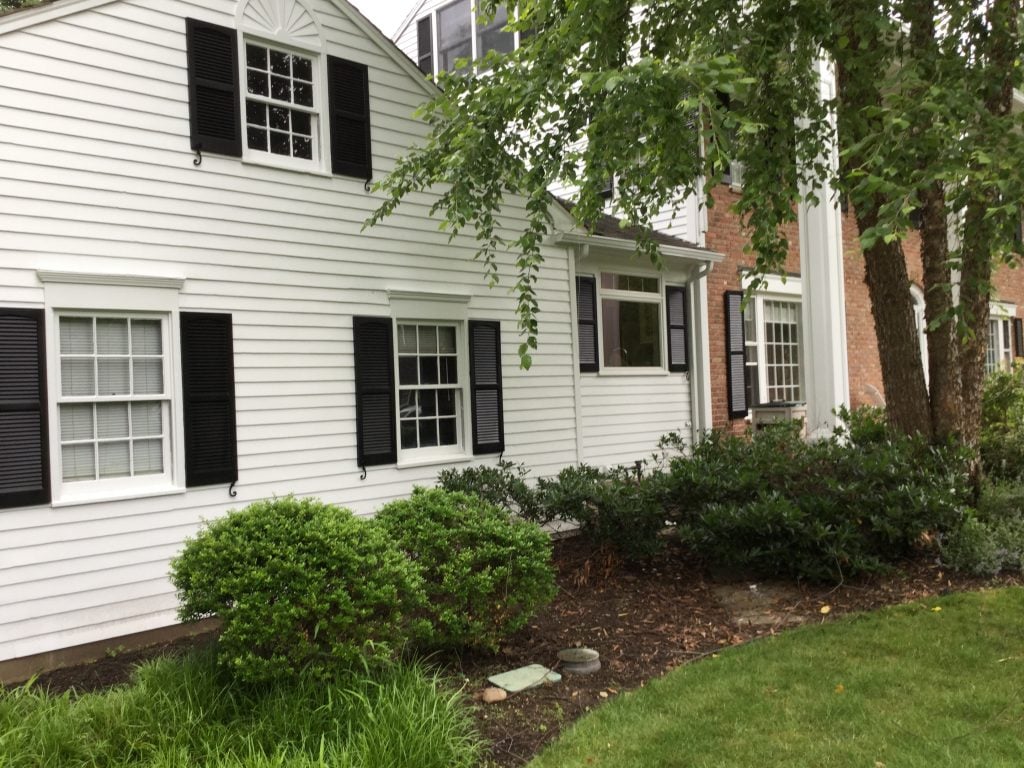 Monk's Method
Our team begins every painting project by carefully inspecting the exterior of the home. Upon inspection our team determined that two sides of the home would have to be stripped down to bare wood, primed, and painted, while two of the other sides were only in need of new paint.
The two sides in need of more attention were carefully sanded down to 95% bare wood. This is done so that the new paint will efficiently adhere to the home, and not adhere to the old, flaking paint. Once the exterior has been sanded it is treated with two coats of primer. Following the primer, two coats of Sherwin Williams Duration paint are applied.
The other two sides of the home were simply painted with two coats of high-quality Sherwin Williams Duration paint.
While on-site, our team at Monk's also replaced the home's exterior trim. Over time it is inevitable that your home's exterior wooden elements will begin to rot and deteriorate. Our team at Monk's replaced this home's rotting wood trim with new azek trim.
Azek is a composite material. This makes it ideal for exterior projects because it will not deteriorate when exposed to the elements in the same way that wood will.
In only a few days our team at Monk's had greatly improved this Madison, NJ home's exterior.
Another job well done by Monk's Home Improvements!
Learn More
To see other exterior painting projects by our team take a look at our exterior painting portfolio.
If you would like to see more projects by us, check out this sanding and painting project this exterior painting project or this historic home exterior painting by Monk's.
If you are considering an exterior painting project for your home we would like the opportunity to tell you why we think we are the best exterior painting contractor in Madison, NJ 07940.