Project Info
Location: New Providence, NJ 07974
Scope of Work: Exterior Painting
Our team at Monk's was called on the job and performed this sanding and exterior painting New Providence project. In only twelve days our team had this home's exterior looking as good as new.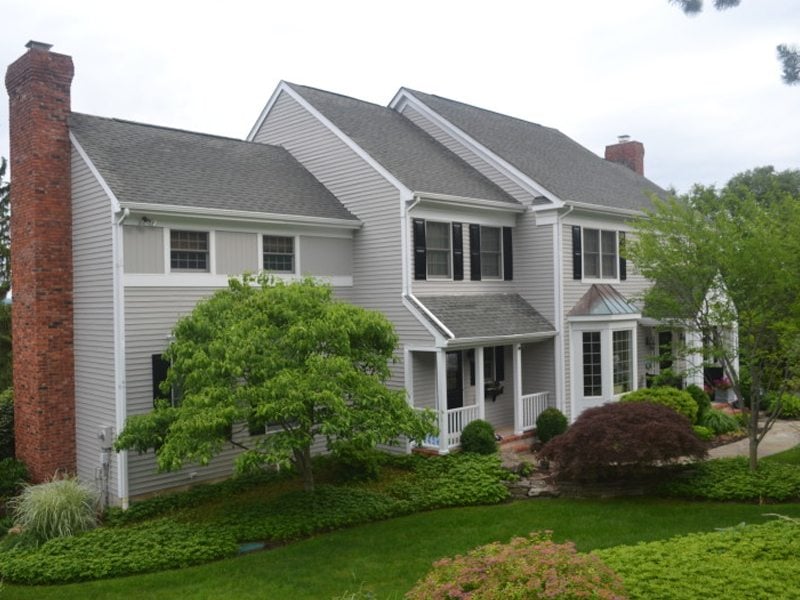 Monk's Method
This New Providence, NJ home was in need of not only a new paint job, but also a full sanding.
If a house has not been painted in awhile it is essential that the house is first sanded to 95% bare wood.
Sanding the house ensures that the paint will efficiently adhere to the house.
The owners also wanted to change their home's exterior from stain to paint. In order to do so whole home had to first be sanded down.
After thoroughly sanding the home's exterior our team applied primer to the entire surface.
Once the exterior surface was primed the house was given a full exterior paint job.
In only twelve days our team had drastically improved this New Providence home's exterior.
Another job well done by our team at Monk's!
Learn more
More Projects: Exterior Painting Gallery
Other Types of Work: azek deck ,tile backsplash , tree house
If you are considering an exterior painting project for your home we would like the opportunity to tell you why we think we are the best exterior painting contractor in New Providence, NJ 07974.
To discuss your project and receive a free estimate, call 973-635-7900 today.