Project Info
Location: Chatham, NJ
Scope of Work: Attic Refinishing, Interior Painting, Interior Carpentry
The owners of this Chatham, NJ home were in need of a quiet office space. The unfinished attic wold provide the perfect, quiet, and separate space from the noise of children.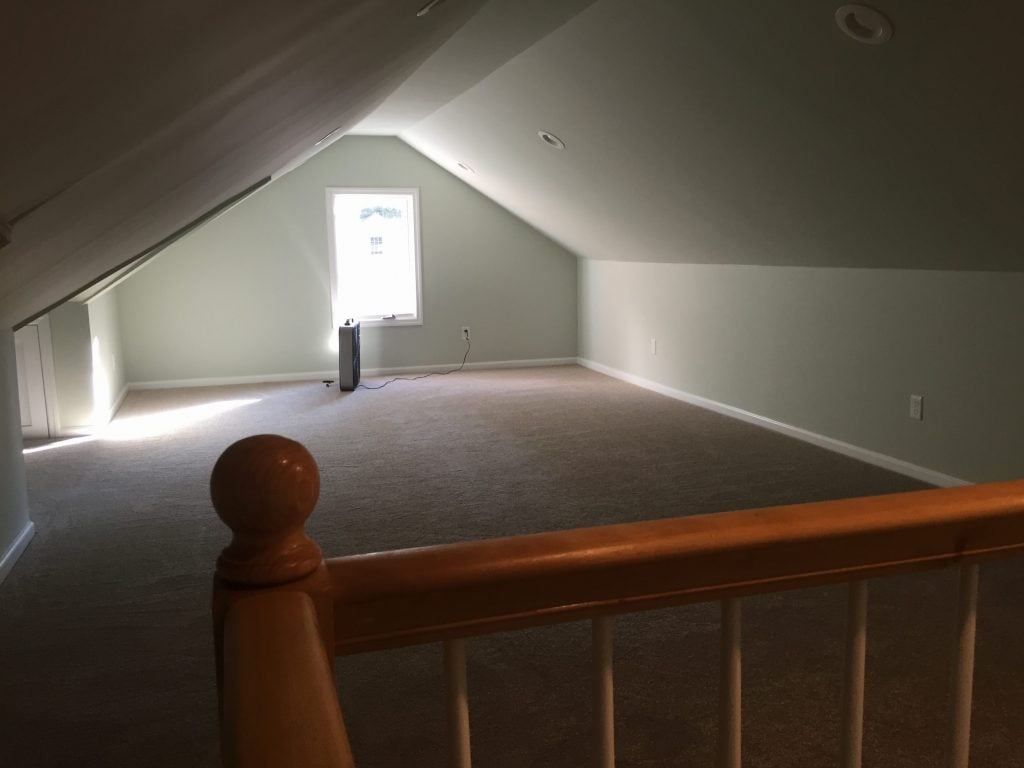 Monk's Method
The project began with our team carefully framing out the space. Once the space had been framed it was meticulously insulated with a closed cell foam spray.
In order to provide more light, and to make the home more energy efficient, brand new windows were installed. All windows were purchased through our Monk's showroom. For safety reasons an egress window was installed, but it was made to look like a regular double hung unit; this allowed it to fit in seamlessly with the rest of the house.
The entire space was sheetrocked and spackled. The room was treated to a full interior paint job with a full coat of primer and two coats of paint.
Many other improvements were made to the space. For example. a brand new wall-mounted heat and air-conditioning unit was brought in. A new railing was also installed for safety, and to provide a more complete aesthetic.
Finally, a new carpet was installed. A thick under later was used to provide an adequate sound buffer for this newly created, quiet, home-office space.
LEARN MORE
More Projects: Attic Renovation Gallery Other Types of Work: kitchen makeover project, dustless floor refinishing project, powder room remodel
If you are considering an attic refinishing project for your home we would like the opportunity to tell you why we think we are the best carpentry contractor in Chatham, NJ 07928.
To discuss your project and receive a free estimate, call 973-635-7900 today.