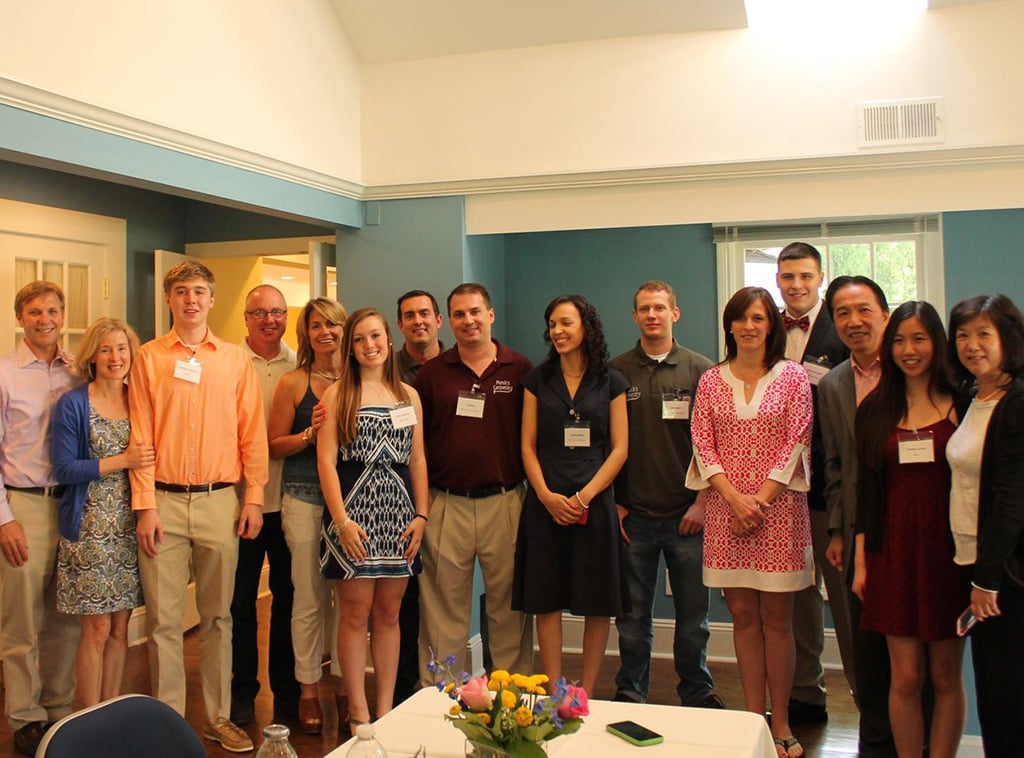 ---
The winners have all demonstrated a commitment to improving their local community through service. They are passionate about their service efforts which have been a consistent part of their young lives.
Congratulations to our five well-deserving winners!
Meet the Monk's Service Scholarship Recipients
Tommy Anderson, Madison High School
Tommy is a participant of S.C.E.E.P, (Suburban Cultural Educational Enrichment Program) where he mentors underprivileged children. He also helped start, develop and program a website for junior high school children to help increase their interest in school.
Meagan Davis, West Morris Mendham High School
Meagan has volunteered for TOPSoccer for the past 4 years. She works one on one with special needs children and helps run the practices. Additionally, Meagan has been involved in Relay for Life for 4 years. She has been a team captain as well as a co-chair for the Luminaria Committee. As co-chair, she oversees the fundraisers, recruits new participants, and prepares for their overnight event. She relays for her Aunt.
Cristine Jones, Watchung Hills Regional High School
On Wednesday nights you can find Cristine volunteering at the Somerset Hills YMCA tutoring center. Here she helps students with their French, Math and any homework that is proving difficult. Building relationships, as well as children's self-esteem. She is also involved with the Martin Luther King Youth Center and runs bingo nights at the Chelsea Nursing Home in Warren.
Erica Lindsey, Ridge High School
Erica has been volunteering for Habitat for Humanity for four years, being the Ridge HS club's President for the past two. She is also the President of the Raritan Valley Habitat for Humanity county chapter's Youth Council. She has worked on-site to help with construction as well as running fundraisers for the organization. Erica is also in her 5th year as an Assistant Coach of the YMCA-sponsored program, Girls on the Run. The program helps elementary school girls increase their self-esteem as well as their physical fitness.
Read more on Monk's Home Improvements activities in the community.
The 2014 Service Scholarship Winners