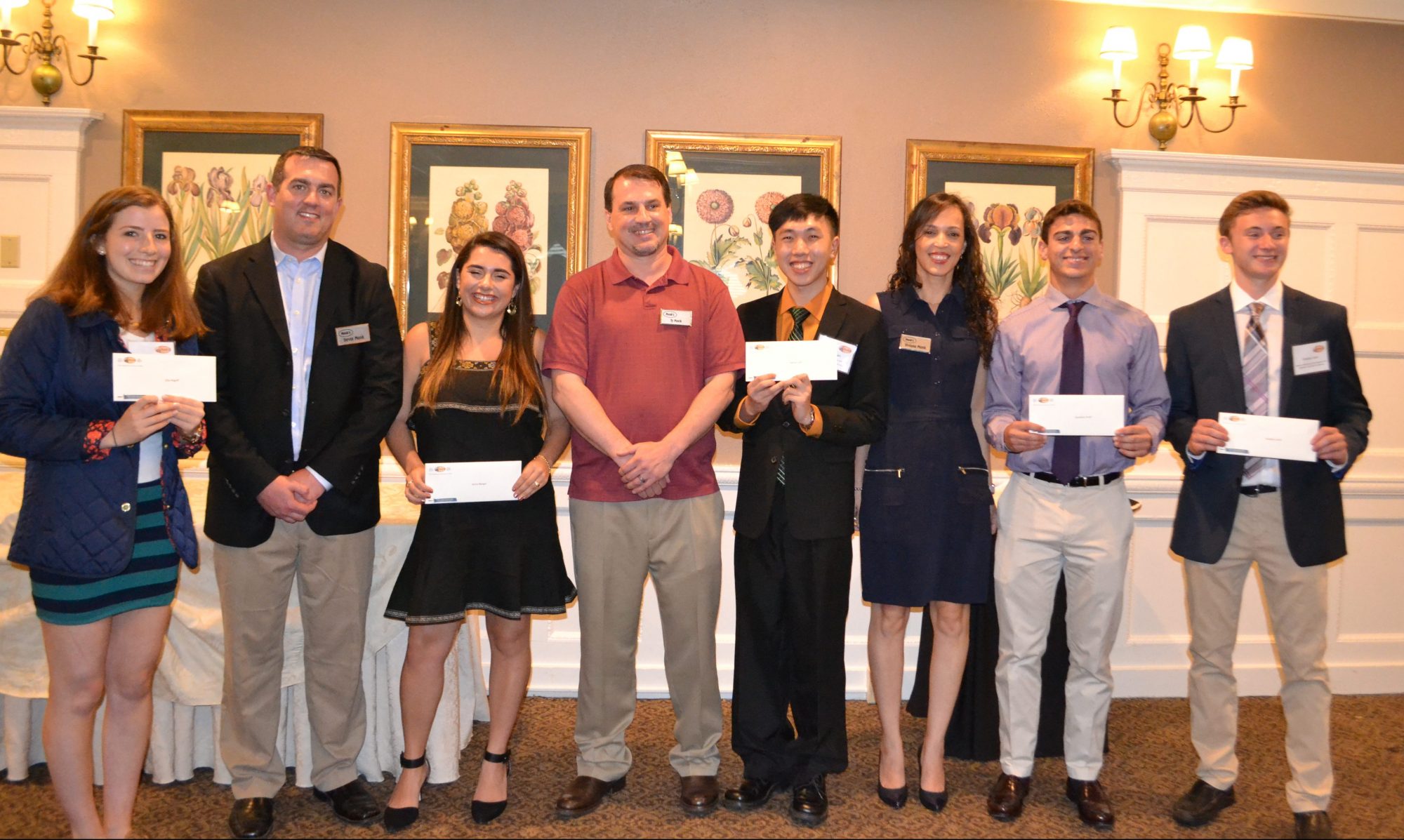 ---
The scholarship was very competitive again this year. We received high-quality applications from residents across the towns Monk's services here in our small corner of northern New Jersey. In fact, 39 different towns were represented and students from 37 different high schools and universities applied.
We thank all those who applied. Reading about your service work was inspirational and heart-warming. Thank you for all those you've helped, comforted, and encouraged.
We also encourage you to apply for a scholarship again next year. Provided you will continue studying for your undergraduate degree, and have a permanent residence in our service area, you will be eligible.
Meet the Monk's Service Scholarship Recipients
Jenna Berger, Florham Park
Works to grow the bone marrow and stem cell registry as an Intern at Gift of Life. Jenna has registered 500 people in the past year as a campus ambassador.
Executive board member of the Panhellenic Council at Rutgers. Through her fundraising efforts for the Circle of Sisterhood, the Panhellenic Council raised $15K. This donation allowed 282 girls to attend school.
Jenna is a volunteer for Girls on the Run. Actively participates in mentoring younger girls both physically and emotionally.
Jonathan Kraft, Montville
Fundraised and traveled to Lesvos, Greece to help Syrian refugees. Donated clothing and worked on site to support both refugees and locals.
Mentors elementary school students through REACH – an anti-alcohol, drug and bullying program.
Adrian Lam, Westfield
Co-founded Breakthrough Leadership Academy teaching English to at-risk youth in Hong Kong. Adrian created lesson plans and taught English to 40 participants. Later, he developed an online curriculum and offered one-on-one instruction.
Adrian led various fundraisers as President of the 4H Archery Club
As class President for 2 yrs, his small class of 65 raised over $7K for charity
Bradley Levin, Warren
Founder and President of Shoot for a Cure. Raised $200K for brain cancer research over the past 6 years, in honor of his grandmother.
Visits senior centers around NJ presenting on community service and brain cancer awareness
Constructed a fully irrigated fish farm in Peru, helping a village in need
Ellie Rogoff, Summit
Founder and President of Summit HS Women for Women International Club.
Started the club in her freshman year and grew the club to over 100 members.
Try-Can volunteer for the past seven years
League of Women's Voters volunteer.
2018 Scholarship Application
To apply for the Monk's Service Scholarship, please submit an online application here. The deadline for submission is March 31, 2018.
Are you eligible? Read the Service Scholarship Terms & Conditions.
Read more on Monk's Home Improvements activities in the community.
The 2017 Service Scholarship Winners