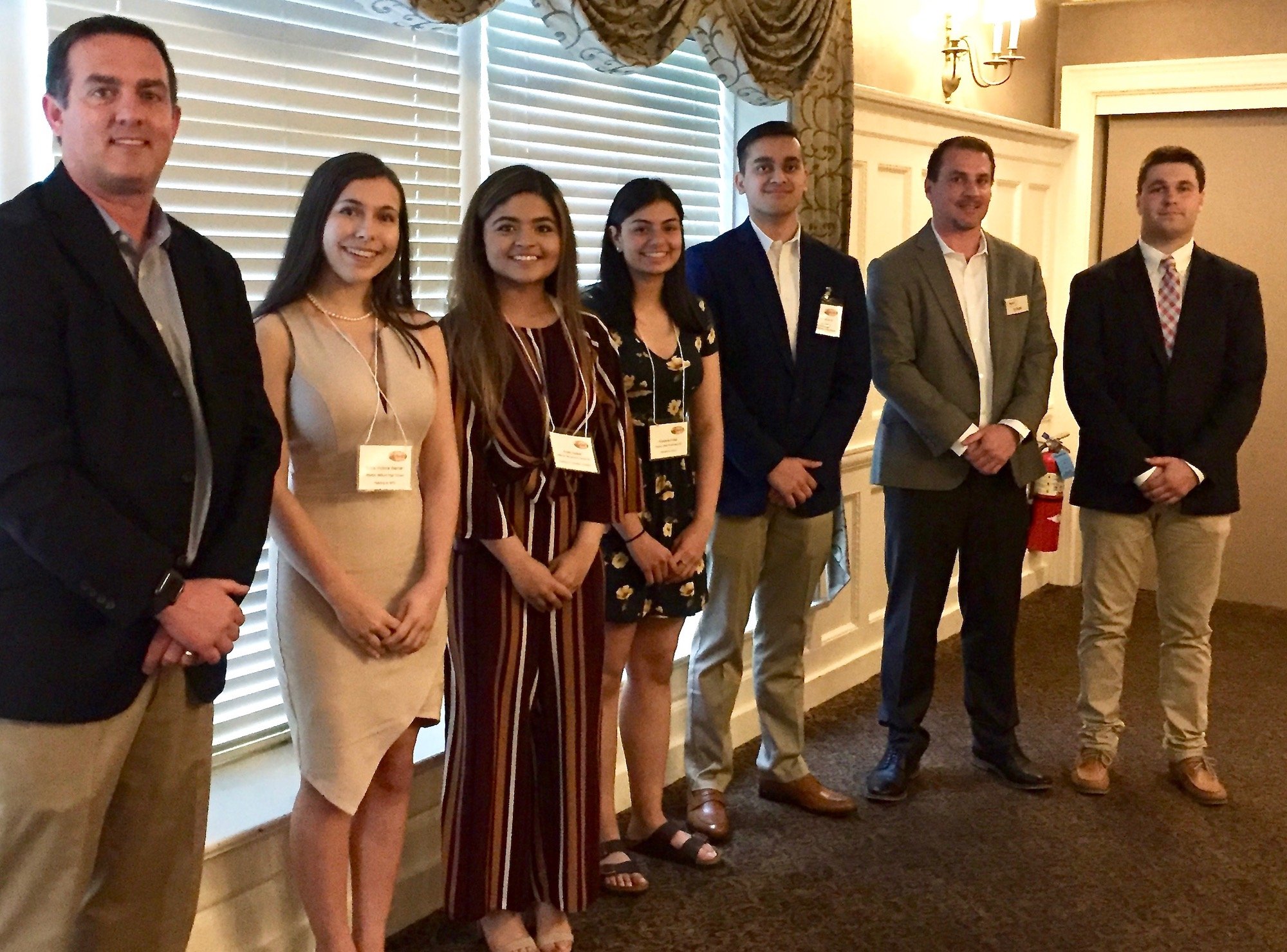 ---
Every year Monk's Home Improvements awards $10,000 in scholarships to local students. Five $2,000 scholarships are awarded based on applicants efforts to better our community through volunteering and service work.
We proudly recognized our 2019 recipients at an awards ceremony in May.
Meet the Monk's Service Scholarship Recipients
Zach Borchert, Ridge High School
Zach volunteers at Liberty Corner fire department where in addition to being on-call during nights and weekends, he attends regular meetings, participates in drills, and completes practical testing at the Academy
He plans to continue his service at the local volunteer fire company serving Shippensburg University
Kareena Kullar, New Providence High School
President of the Computer Programming Club. Kareena created a website development class for middle schoolers – building the curriculum from scratch and heading up recruitment.
Kareena tutors refugees on the weekends
President of Future Civic Leaders Club with 130 members. She oversaw 21 different events including debates, service events, and fundraisers.
Areej Qadeer, Bridgewater Raritan High School
Founded TeachRefugee, a nationally recognized volunteer organization that provides free online tutoring in core academic areas to school-age refugees living in New Jersey.
Areej recruits Arabic speaking tutors, connects them with refugees, and also leads the development of custom tutoring programs.
Founded a chapter of Amnesty International at BRHS. She heads up local and international fundraisers and human rights campaigns.
Achintya Saxena, Morris County School of Technology
Co-founded Business BootCamp whose mission is to promote youth interest in business studies and support local start-up business through entrepreneurial education
Teach business lessons and workshops to grades 4-8 across NJ, especially in underserved areas
Developed a competition called PitchNJ, where students pitch their business ideas to venture capitalists in order to win seed money
Business BootCamp has grown from two partners with 5 students to a 50+ person organization with 400 students
Sonia Victoria Werner, Millburn High School
Make A Wish Foundation Club President running fundraising events
Executive Officer of Communications for She's the First, a non-profit organization that sponsors girls' education around the world. Victoria leads and organizes team events to max outreach and donations.
Assisted in the instruction of Paper Mill Playhouse's "Theater for Everyone," so children and adults with disabilities can participate in the arts.
Performed in an original anti-bullying puppet show with an organization called Caring Kids presented to Millburn's 5 elementary schools
Selected as Millburn Township's first high school Administrative Intern.
2020 SCHOLARSHIP APPLICATION
The 2020 Scholarship will begin accepting applicants in Autumn of 2019. If you'd like to receive an email notification when the 2020 application is open, please email us at [email protected]
High school seniors, as well as continuing college undergraduate students, are eligible. Your permanent residence must be within the Monk's service area. For all terms and conditions, please see here.
The 2019 Service Scholarship Winners