Project Info
Location: Madison, NJ
Scope of Work: Exterior Carpentry, Exterior Painting
The original basement access doors of this Madison, NJ home were rotting and in need of a replacement. Instead of installing a steel pre-fab Bilco basement door, they wanted doors to match their home. Therefore, the homeowners requested custom Bilco style basement doors to match their 100-year-old home, made from material that would prevent future rot and water damage. So, in only two days these new basement doors were built, installed, and painted.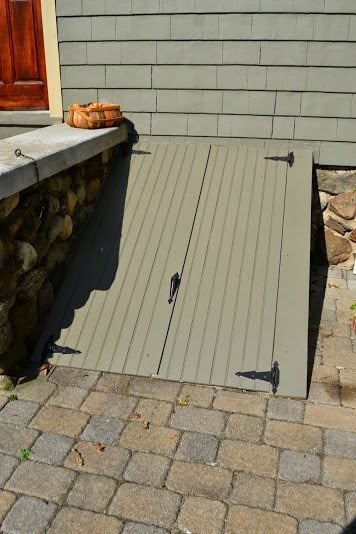 Monk's Method
The wood on the existing doors was rotting, as well as the wood door frame. So, the first step was to remove all the wood components of the existing doors.
We worked with the homeowner to choose materials that would match the look of the home, while also preventing future water damage. Therefore, composite wainscoting trim was selected. Composite delivers all of the practical elements of moisture resistance, while the decorative trim infused the design with more style. Additionally, the new frame was built from pressure-treated wood.
Once the Bilco style basement doors were installed, they were painted to match the home. This project is a great example of the way we can update your home with innovative materials, while still maintaining a traditional look.
Learn more
For additional door projects, visit our Door and Windows Gallery.
Additionally, to see more carpentry projects by Monk's, visit our Interior Carpentry Gallery or our Exterior Carpentry Gallery.
When you are ready to discuss your project and receive a free estimate, call 973-635-7900.